AAA released a study at the end of last week showing around half of Floridians plan to spend Black Friday shopping.
On Friday, AAA released its Consumer Pulse Survey which showed that half of those surveyed–50 percent–of Floridians plan to spend Black Friday shopping while 45 percent plan to shop online come Cyber Monday. Almost a quarter of Floridians–22 percent–plan to shop on Thanksgiving on Thursday.
According to AAA, the average Floridian will spend $1,012 on gifts, up 6 percent from last year and slightly higher than figures championed by the National Retail Federation and the Florida Retail Federation which show the average American will spend $1,007.24 this holiday season, up from $967 last year.
Around two out of three Floridians–65 percent–will buy apparel while 58 percent plan to buy gift cards for the holidays and 39 percent will buy toys to put under the Christmas tree.
With Florida being the home of many of the top tourist destinations in the nation, residents of the Sunshine State will benefit over the holidays with more than a quarter of those surveyed–27 percent–planning to buy theme park tickets over the holidays.
Belinda Dabrowski, the managing director of AAA Partnership Development, showcased the increasingly popularity of gift cards on Friday.
"Gift cards can take some of the stress out of holiday shopping," said Dabrowski. "Purchasing a gift card allows the recipient to purchase items they enjoy and the savvy shopper can also enjoy some benefits as well. Many companies, including AAA, have some great perks for gift card buyers this holiday season."
The AAA Consumer Pulse Survey was conducted online among residents living in Florida from October 8, 2018 – October 22, 2018. A total of 409 residents completed the survey, with 368 planning to purchase gifts during the 2018 holiday season. Survey results have a maximum margin of error of ± 5.1 percentage points. Responses are weighted by gender and age to ensure reliable and accurate representation of the adult population (18+) in Florida.
Kevin Derby can be reached at Kevin.Derby@floridadaily.com.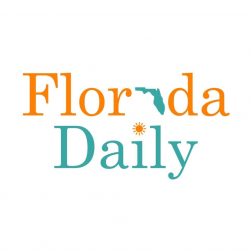 Latest posts by Florida Daily
(see all)