On Friday, Gov. Ron DeSantis continued his focus on Everglades restoration, visiting the C-44 Reservoir and Stormwater Treatment Area (STA) site and activating the pumps to fill the manmade wetland with water.
The governor's offices stressed the important role of the site.
"The C-44 STA will remove harmful nutrients and provide regional water quality benefits," the governor's office noted.
DeSantis was joined by Florida Department of Environmental Protection (DEP) Sec. Noah Valenstein, the South Florida Water Management District (SFWMD), conservation groups, the U.S. Army Corps of Engineers and local leaders.
"These are the first gallons of water pumped into this major environmental restoration project that plays a huge role in giving us a cleaner, healthier St. Lucie Estuary," said DeSantis. "We must do more now for our environment to reduce harmful discharges to the coastal estuaries and improve water quality, and this treatment area will play a major role in accomplishing both goals. We will continue to expedite critical Everglades reservoir projects like the C-44 Reservoir."
"We are making great strides this year in Everglades restoration," said DEP Sec. Noah Valenstein. "We expedited construction on the EAA Reservoir Project, we broke ground on the construction of the C-43 West Basin Storage Reservoir Project, and today we celebrate the C-44 Reservoir and Stormwater Treatment Area. Many projects are moving forward and will be completed sooner because of the dedicated funding to these projects and we thank the Governor for his unwavering support."
"The SFWMD recently completed three of the six cells of the 6,300-acre treatment area and expects to have the entire STA completed next year. The U.S. Army Corps of Engineers is building a 3,400-acre reservoir next to the STA that is expected to be completed in 2021," the governor's office noted. "The C-44 Reservoir will store 50,000 acre-feet of water, including local basin runoff and Lake Okeechobee releases. This will reduce harmful releases reaching the St. Lucie Estuary that can fuel harmful algal blooms. The C-44 STA will treat the water stored in the reservoir before it is released into the estuary."
"I've been working on this project for about 10 years," said state Sen. Gayle Harrell, R-Stuart. "To see it come to fruition is so exciting."
"This project is another example of the close partnership the U.S. Army Corps of Engineers and the state have built over the years," said U.S. Army Corps of Engineers (USACE) Jacksonville District Commander Col. Andrew Kelly. "The C-44 Reservoir and the associated Stormwater Treatment Area are critical in our plans for more flexible and effective water management in Florida.  It will play a big role in the Lake Okeechobee System Operating Manual being developed right now by giving us more options on how we move water in the area."
"This project is emblematic of what Governor DeSantis and his administration set out to achieve a mere 10 months ago: 'more now for Florida's environment,'" said Dr. Steve Davis, the senior ecologist and communications director of the Everglades Foundation. "As Floridians are keenly aware, this equates to more for Florida's economy in the future,"
"We're just pleased to see this thing getting completed and online," said Florida Farm Bureau Assistant Director of Government and Community Affairs Gary Ritter. "The Florida Farm Bureau has been a strong supporter of this project for a long time."
"It is indeed a great day when we can inaugurate Everglades restoration projects," said Audubon Florida Board Member Carol Timmis. "We are encouraged by Governor DeSantis' resolve to act with urgency for Florida's environment. Our waters, wildlife, and families depend upon it, and they cannot wait. Governor DeSantis, thank you for your bold leadership and resolve to move restoration along with greater intensity. It's exactly what Florida's communities need."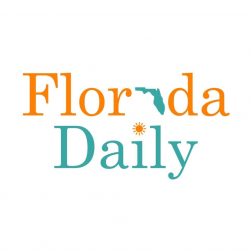 Latest posts by Florida Daily
(see all)