A former Florida congressman has nixed an attempt to return to Capitol Hill–but he has opened the door to leading the Texas GOP.
While former U.S. Rep. Allen West, R-Fla., has opted against running against freshman U.S. Rep. Colin Allred, D-Tex., he is exploring the possibility of leading the Republican Party of Texas.
West announced this week he is considering attempting to become the next chairman of the GOP in the Lone Star State.
"Independence Day…has a special meaning for me, here, in the State of Texas, the place I have called home for the past five years," West noted on Wednesday. "It was on July 4th, 1867 that the Republican Party of Texas was established, down in the Houston-Galveston area. Y'all know that I am a graduate of the University of Tennessee, and we Volunteers have a special place in our hearts for Texas. As well, as a constitutional conservative black man, it warms my heart that on Independence Day, 152 years ago, 150 blacks came together to form the Republican Party of Texas, yes, here in the Lone Star State. One of the early chairmen of the Texas Republican Party was a man named Norris Wright Cuney, for whom today, Cuney Homes in Houston are named. He served as the RPT Chairman from 1884-1898 and was considered one of the most powerful black men of the 19th century. Something tells me that he would not be happy to have his name on a government housing project. That does not represent economic emancipation.
"As I look ahead as to how I can best continue my service to our constitutional republic, and the great state of Texas, my family and I have decided to explore the opportunity for me to be the next chairman of the Republican Party of Texas," West added. "Some of you may ponder why. Let me explain. I am not into personal achievements; that is not the true nature of leadership. Leadership is about what you enable others to achieve, to attain their own greatness, and pursue their dreams, hopes, and aspirations. The fight for America is not in the US Senate or the US House of Representatives . . . it is right here in the state of Texas. It is here that an ideological battle is being waged, and as a soldier, we move to the sound of the guns. My objective is to recruit, train, resource, equip, and deploy constitutional conservative candidates to win elections from the local, to the state, and the national level, and defeat the scourge of progressive socialism here in this blessed state of Texas.
"It is here, in Texas, where we celebrate rugged individualism, not collective subjugation. It is here in Texas that we celebrate individual will, drive, and determination . . . not the surrender to the intrusive and onerous will of a few. It is here in Texas that the American character is defined, and recognized, worldwide. It is here in Texas where we shall make the stand as we pledge to 'Hold Texas, Hold the Nation.' And, as Lt. Col William Travis said in his February 24th, 1836 letter from the Alamo, 'Victory or Death.' Between now and the Texas state GOP convention next May 2020 in Houston — how appropriate — I will be traveling the state and meeting you, the sons and daughters of liberty in the Lone Star State. I ask for your prayers as we embark upon this incredible journey. Now, of course, we can expect the opposition to do as they always have. As a matter of fact, when those 150 blacks established the Republican Party of Texas, they were confronted by a Democrat Party using the tactics of threats, coercion, intimidation, mandates (black codes), and even violence (Ku Klux Klan) to suppress their quest for liberty, freedom, and equality. There are some things in life that never change," West added.
The Democratic Congressional Campaign Committee (DCCC) weighed in on Thursday, insisting the GOP is scrambling to find a candidate to challenge Allred and that Republicans don't want former U.S. Rep. Pete Sessions, R-Tex., who lost the seat last year, to get a rematch.
"In walked Allen West. Always one for a publicity stunt, West began a conservative media tour where he floated his possible congressional candidacy while promoting his latest book," the DCCC insisted. "And Washington Republicans bought it hook, line and sinker. Seeking to lift up a potential Allen West candidacy, the NRCC even went so far as to publicly defend him after a DCCC press release described West as a 'certified wacko' – the same Allen West who once called Social Security '21st century slavery' and claimed he had a higher security clearance than the president of the United States.
"They got played," the DCCC added. "Now West is out and a dreaded Pete Sessions candidacy still looms. On election night in 2018, Dallas County Republicans vowed revenge. So far, they're all hat and no cattle."
"The lengths Republicans will go to avoid having Pete Sessions run for Congress again can't be overstated, which is why they flirted with a disgraced and scandal-ridden conspiracy theorist who was forced out of the military if it meant him serving as their sacrificial lamb in 2020," said DCCC Spokesman Avery Jaffe.
After more than two decades of decorated service in the Army, West ran for Congress in 2008, losing to U.S. Rep. Ron Klein, D-Fla. In 2010, West turned the tables and beat Klein in a rematch. While he became a favorite of conservatives at the national level, West was defeated in 2012 by Democrat Patrick Murphy. After losing to Murphy, West has garnered some speculation as a possible U.S. Senate candidate but he never launched a campaign.
Instead, West went to Texas to lead the National Center for Policy Analysis (NCPA), a conservative think tank, for two and a half years before it shut down in the summer of 2017.
Reach Kevin Derby at kevin.derby@floridadaily.com.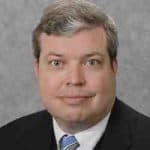 Latest posts by Kevin Derby
(see all)