When she chaired the Florida Democratic Party, Allison Tant did not see much in the way of success but she is off to a strong start in her bid for an open state House seat.
With the support of then U.S. Sen. Bill Nelson, D-Fla., and U.S. Rep. Debbie Wasserman Schultz, D-Fla., Tant, a lobbyist and longtime advocate for children and the disabled, was chosen to lead the Florida Democrats after the 2012 elections and she oversaw major defeats for her party in the 2014 and 2016 election cycles. But with current state Rep. Loranne Ausley, D-Tallahassee, running for a state Senate seat in 2020, so far this year, Tant has had an impressive start out of the gate to replace her.
Since jumping in, Tant has risen almost $148,500 by the end of April. Just as important, she has kept most of that in the bank, spending only around $2,700 of it. She's also managed to nail down the support of many leading Democrats at the state level and in Tallahassee.
Tant's strong start has helped keep other candidates on the sidelines. So far, she faces no competition despite the seat being open. That's a testament to impressive start out of the gate.
On paper, this seat leans Democratic but it's not completely out of the question that a Republican can compete in this district which represents part of Leon County. Hillary Clinton took 52.3 percent of the vote here, beating Donald Trump by 9.9 percent in this district. Last year, Democrats made up 46 percent of the district while 35 percent were registered Republicans. This district isn't exactly fertile ground for the GOP as it looks to expand its House majority but there are plenty of more Democratic state House seats across Florida.
While there is still 17 months until the election, Tant has made the most of her first months in the race and absence of competition. As she continues to build an impressive warchest and reel in some major endorsements, Tant has built herself a nice head start.
Kevin Derby wrote this analysis. He can be reached at kevin.derby@floridadaily.com.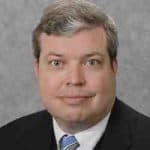 Latest posts by Kevin Derby
(see all)