 Former presidential Herman Cain passed away after a month-long battle with the coronavirus. Cain drew national attention for not wearing a mask when he attended a rally in Tulsa last month for President Donald Trump's reelection campaign.
A successful businessman, Cain was president and CEO of Godfather's Pizza and the National Restaurant Association. He ran for the U.S. Senate in Georgia during the 2004 election cycle, finishing second in the Republican primary. In 2011, he launched a bid for the Republican presidential nomination, pushing his "9-9-9" tax plan. After a series of sexual harassment accusations, Cain dropped out of the contest before the Iowa caucus.
Cain pulled off a major upset when he won the Republican Party of Florida's (RPOF) "Presidency Five" straw poll in September 2011, taking 37 percent and walloping favorites Rick Perry and Mitt Romney.
"Thank you to the Republican voters for this incredible honor of being named the winner of the Presidency 5 straw poll in Florida today," Cain said after his win in Florida. "This is a sign of our growing momentum and my candidacy that cannot be ignored. I will continue to share my message of 'common sense solutions' across this country and look forward to spending more time in Florida, a critical state for both the nomination and the general election."
State Rep. Scott Plakon, R-Longwood, was one of the few elected officials to back Cain in the Sunshine State.
"I'm proud to support Herman Cain. Our country is suffering right now from bad ideas, bad policies and bad leadership. Herman Cain has the right ideas, the right policies and is a proven business and conservative leader," Plakon said. "Over the last few days at the Orange County Convention Center, I've seen him connect with Florida voters like few candidates I've ever seen. I look forward to working with Herman Cain to see him win Florida and to become the next president of the United States."
Cain was 74 when he died.
Personal note: This writer lived two houses down from Mr. Cain in Moorestown, New Jersey back in the early 1980s when I was in the second and third grades at Baker Elementary. At the time, Cain was a rising star for Pilsbury and was in charge of turning Burger King franchises in the Philadelphia area around. I have very fond memories of his family, especially his daughter Melanie and his son Vincent. While my family moved from Moorestown to Florida in 1984, Mr. Cain and I met up again when he was stumping for Florida Republicans during the 2010 election cycle and during his presidential bid. He was always very kind and shared memories of his family during their time in Moorestown. My sincerest prayers and condolences for Mrs. Cain, Melanie and Vincent and their loved ones. RIP.
Reach Kevin Derby at kevin.derby@floridadaily.com.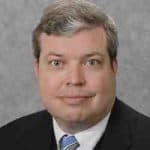 Latest posts by Kevin Derby
(see all)