U.S. Rep. Francis Rooney, R-Fla., is continuing his fight to cut down on federal regulations on travel agencies.
Back in May 2017, Rooney brought out the "Travel Agent Retail Fairness Act" which, according to the congressman's office, rolls back regulations "which would remove a regulatory block and strike travel agencies from the blacklist that prohibits them from utilizing an exemption from federal overtime rules. To qualify for this exemption, an employee must work at an establishment 'recognized as retail.'"
Rooney office's noted that these regulations have been in place since the Nixon administration.
"In 1970, the Department of Labor (DOL) established a 'blacklist' of industries arbitrarily blocked from the exemption, including travel agencies, with no accompanying notice that explained how those industries were chosen," Rooney's office noted. "The intent of the exemption was to cover services to the public, involving sales in small quantities and no manufacturing, provided by an employee in those establishments makes at least one and a half times the applicable minimum wage and in which more than half of the employee's total earnings consist of commissions, a standard most travel agencies meet."
Despite having a dozen cosponsors, the bill lingered in the U.S. House Education and the Workforce Committee. The bill does have solid support from the Florida delegation as Republican U.S. Reps. Gus Bilirakis, Matt Gaetz and John Rutherford and Democrat U.S. Reps. Ted Deutch and Debbie Wasserman Schultz cosponsored the bill.
Rooney also tried to pitch the bill to U.S. Labor Sec. Alexander Acosta in a letter sent last summer.
"Travel agencies are the quintessential 21st century retail establishment," Rooney said after sending the letter to Acosta at the end of June 2018. "With great innovation and state of the art facilities, these organizations, and the men and women who work at them, are on the forefront of local economies across the country, helping American families plan their dream vacations.
"This is why it is unfair for travel agents to lack the overtime requirements other retail employees have under the Retail or Service Establishment exemption of the Fair Labor Standards Act," Rooney added.  "I led this bipartisan letter to Secretary Acosta to highlight the critical need for travel agents to be removed from this unwarranted list. Our hard-working travel agents deserve the same treatment as all other retail employees."
Rooney brought back the proposal this month and weighed in on it towards the end of last week.
"Travel advisors play an important role in Florida's $150 billion tourism-based economy, with over 1600 retail locations across the state. I will continue to push the Department of Labor to end this unreasonable designation.  Travel advisors clearly exemplify a retail concept, and the exemption they are seeking is in line with similar industries," Rooney said.
This could have a big impact in the Sunshine State with more than 10,000 travel agents in Florida leading to more than $550 million to the state's economy. Most travel agencies are small businesses with 80 percent of them employing less than five people.
The bill was sent to the U.S. House Education and Labor Committee on which Rooney serves. So far, there is no companion bill over in the U.S. Senate.
Kevin Derby can be reached at Kevin.Derby@floridadaily.com.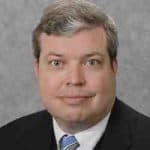 Latest posts by Kevin Derby
(see all)