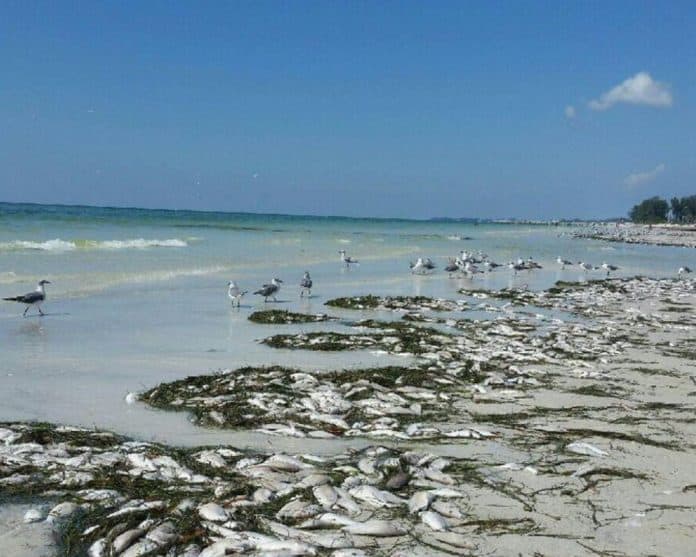 U.S. Rep. Francis Rooney, R-Fla., is calling on federal Cabinet officials to come down to Southwest Florida so they can witness firsthand the impact of algae blooms and red tide on the Sunshine State.
Last week, the freshman Republican sent letters to four U.S. Cabinet secretaries–the secretaries of the U.S. Department of Agriculture, the U.S. Department of Energy, the U.S. Department of Health & Human Services and the U.S. Department of the Interior–urging them to "visit Southwest Florida first hand so that they may personally assess the damage, meet with key local officials, and provide recommendations on how their agencies may be able to help."
Rooney also wrote other federal officials, including the heads of the National Oceanic and Atmospheric Administration, the U.S. Army Corps of Engineers and the U.S. Environmental Protection Agency on the matter.
Early last week, Rooney reached out to President Donald Trump on the matter, sending a letter to the White House and urging the administration to declare a formal State of Emergency for Florida due to the toxic algae blooms and red tide. Rooney referenced the letter to Trump when he offered his take on why he reached out to other federal officials.
"We requested that the White House declare a state of emergency to free up additional resources for combating the algae and red tide issues that are wreaking havoc on our economy and leaving behind tens of thousands of dead fish, sea turtles, and manatees," Rooney said. "While we still await a decision on this, we must also look for whatever assistance is available from all relevant federal agencies in addition to the official disaster declaration. As expeditiously as possible we need to pursue every possible means to resolve the destructive impacts to our tourism and real estate-based economy and quality of life in Southwest Florida."
Rooney announced that the Environmental Protection Agency was sending Region 4 Deputy Regional Administrator Mary Walker and the U.S. Army Corps of Engineers was dispatching District Commander Colonel Jason Kirk to join the congressman in examining the region on August 15. The U.S. Department of Interior and the South Florida Water Management District will also sent officials.
"I am encouraged that these federal agencies which have the ability to provide help for our ongoing toxic algae crisis have responded quickly to our request," Rooney said. "Seeing the devastation in-person and having a dialogue with those directly affected is critical to understanding the urgency of providing resources to solve the immediate needs of our community."
Kevin Derby can be reached at Kevin.Derby@floridadaily.com.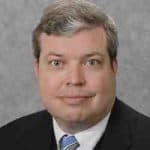 Latest posts by Kevin Derby
(see all)