At the end of last week, U.S. Rep. Francis Rooney, R-Fla., increasingly a vocal supporter of President Donald Trump's policies on immigration, brought out a bill "amending the Immigration and Nationality Act to reduce the deadline for asylum applications and require applicants to begin the asylum process at the time of their arrival at a legal port of entry."
Rooney introduced the "Asylum Protection Act of 2019" on Thursday and on Friday he offered his reasons for bringing this bill out.
"Illegal immigrants are abusing the asylum process in the United States," Rooney said on Friday. "I introduced the Asylum Protection Act to shorten the deadlines by which asylum applications must be submitted to prevent the stay of illegal immigrants and to prioritize those in legitimate fear of persecution.
"Further, this bill will require applicants to begin the asylum process upon their arrival to the United States at a legal port of entry, something the existing law does not require. This bill is crucial to eliminating fraud in the asylum process and securing our nation's borders," Rooney added.
Earlier this month, Rooney's office showcased the Southwest Florida Republican's efforts, including his support of the Trump administration.
"Congressman Rooney again affirmed his commitment to securing our borders and fixing our broken immigration, asylum and visa systems by voting against legislation that failed to provide any new funding for a wall or barrier along our southern border. Congressman Rooney has been working with administration to link specific investments in portions of the wall with the number of illegal crossings which will be interdicted if these investments are made. We as a nation cannot continue to allow unvetted, illegal entrants into the United States. We must secure our borders now," Rooney's office noted at the start of the month.
While he has been increasingly vocal on immigration, Rooney is not new to the issue. During his first term in Congress, Rooney was a member of the House Border Security Caucus and he threw his support to immigration reform and border security bills as a cosponsor.
Kevin Derby can be reached at Kevin.Derby@floridadaily.com.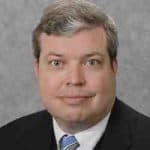 Latest posts by Kevin Derby
(see all)