In his final weeks in Congress, a congressman from Southwest Florida is happy to see the U.S. Department of Labor in agreement with a proposal he brought out in 2018 adding more transparency in unions' finances by bringing back rules ended by the Obama administration.
At the start of 2018, U.S. Rep. Francis Rooney, R-Fla., introduced the House version of the "Union Transparency and Accountability Act" which U.S. Sen. John Thune, R-SD, has pushed on Capitol Hill in recent years.
"The rules required unions to disclose financial interests in trusts that receive more than half of their income from unions, provide details on the buying and selling of assets, and provide information on potential conflicts-of-interest," Thune's office noted, insisting the legislation  "would ensure officers act in good faith when spending members' dues."
"Transparency within unions is critical to root out corruption and hold union bosses accountable," Rooney said when he unveiled the House version back in March 2018. "Unfortunately, the Obama administration repealed rules that increased financial transparency within unions to protect workers from misuse of their dues. I am introducing the Union Transparency and Accountability Act to reinstate rules which will require unions and their leaders to submit detailed financial disclosures to prevent fraud and embezzlement.
"Further, I am encouraged that a priority in President Trump's FY '19 budget proposal is holding unions accountable," Rooney added. "The Union Transparency and Accountability Act would assist in achieving the goal of protecting union members and empowering them to hold their local unions accountable."
The Trump administration recently pushed the Labor Department to adopt Thune's and Rooney's legislation and proposed a rule offering more financial transparency for unions. Rooney weighed in on this development on Thursday.
"In 2018, I introduced the Union Transparency and Accountability Act for the purpose of rooting out corruption of powerful, acquisitive union bosses. For too long, union members in this country have been misled by the leaders they elect to represent their wants and needs to the corporations they work for. In various cases, union leaders have inexcusably moved member dues into their own pockets or elected officials campaign committees in order to receive political favors. This cannot continue to happen," Rooney said.
"The proposed rule by the Department of Labor would require unions to report their financial disclosures in a more transparent manner to ensure the integrity of their leadership. Taking this approach will make it impossible for union leaders to move money in an unfair, corrupt manor. This is a great step in the right direction for union members so they can have a better understanding of how their union is being administered and its dispersion of funds," he added.
First elected to Congress in 2016, Rooney opted against running for a third term.
Reach Kevin Derby at kevin.derby@floridadaily.com.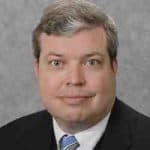 Latest posts by Kevin Derby
(see all)