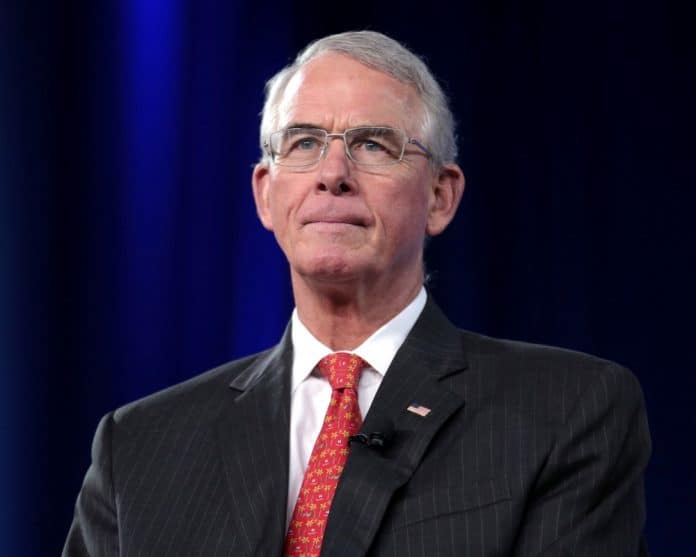 After announcing over the weekend that he was leaving Congress, U.S. Rep. Francis Rooney, R-Fla., weighed in this week on his two terms on Capitol Hill even as a crowd could be lining up to replace him.
Rooney showcased his efforts against expanding energy exploration in the Gulf and his work on Everglades preservation as he looked back at his three years in Congress.
"On September 11th of this year, the House of Representatives overwhelmingly supported the passage of H.R. 205, my bill to make the current moratorium on drilling in the Eastern Gulf of Mexico, east of the Military Mission Line, permanent. This, along with getting a steady stream of money flowing to the Everglades Restoration projects that will fix our water quality issues, were the main drivers of my decision to seek office in the first place," Rooney said on Monday.
"With passage of H.R. 205 and over $1.1 billion secured for the Everglades so far, with an additional, $200 million coming this fiscal year, I believe that it is time to return to private life.  These are the goals I had in running for this position," Rooney added. "I have been a supporter and sponsor of term limit legislation throughout my time in Congress and like the founders of our republic, I believe in the concept of citizen legislators who commit to public service and not public life. In fact, I introduced a bill to effectively impose term limits without a constitutional amendment.
"I am thankful to the citizens of Southwest Florida that have provided me with the opportunity to serve them, to my teams in Washington and in our district who have worked hard every day to assist our constituents, and to my family for their support and encouragement. Our community is a special place and I am proud to have played some small part in ensuring a healthy environment and economy for it," he said in conclusion.
In the meantime, Rooney is continuing his efforts on international issues where he also left a mark. During his first term, when the GOP controlled the House, Rooney served as vice chairman of the U.S. House Foreign Affairs Committee. Rooney currently leads Republicans on the U.S. Western Hemisphere Subcommittee and teamed up with its chairman U.S. Rep. Albio Sires, D-NJ, last week to release a joint statement on Bolivia's elections which took place this past weekend.
"We are deeply concerned about the Morales government's continued restrictions on press freedom and persecution of opposition politicians, which have weakened public institutions in Bolivia. We also reject the 2017 decision by the Bolivian Constitutional Tribunal to ignore the results of the 2016 referendum in which the Bolivian people voted down a proposal to lift constitutional term limits to allow Morales to pursue a fourth term," the congressmen said.
"Fourteen years ago, Evo Morales made history by becoming Bolivia's first indigenous president. While the country has made progress in addressing poverty, increased restrictions on political freedoms and lack of adherence to the rule of law undermine those advances," they continued. "We call on the Bolivian authorities to ensure that every citizen can exercise their fundamental right to vote, without pressure or interference. We affirm our support for international observation efforts, independent civil society, independent media, and all actors working to protect the integrity of the electoral process. We stand firmly with the Bolivian people in defense of their right to determine the future of their country."
In the meantime, a crowd of Republicans could be lining up with some familiar faces in Florida politics garnering buzz as potential candidates including former state Rep. Gary Aubuchon, state Sen. Lizbeth Benaquisto, conservative activist Dan Bongino, state Rep. Byron Donalds, state Rep. Dane Eagle, former candidate Chauncey Goss, Lee County Commissioner Brian Hammon, former state Rep. Matt Hudson, former state Rep. Paige Kreegel, Lee County Commissioner Cecil Pendergrass, state Rep. Spencer Roach, state Rep. Ray Rodriguez, state Rep. Bob Rommel and conservative radio show host Drew Steele.
Some of these Republicans have run for the seat before in recent election cycles which underscores one of the stranger aspects of the Florida delegation in recent years: whoever has won this seat hasn't stayed long in recent years. After winning four terms to represent Southwest Florida,  Republican Connie Mack did seek a fifth in 2012 and instead challenged then U.S. Sen. Bill Nelson, D-Fla. Conservative talk show host Trey Radel won the crowded primary and the general election in 2012 but resigned a year after taking office after being busted for trying to buy cocaine. Businessman Curt Clawson won the special election in 2014 but served less than three years, opting to retire from Congress in 2016 which opened the door for Rooney.
Reach Kevin Derby at kevin.derby@floridadaily.com.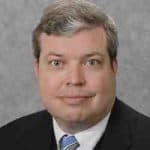 Latest posts by Kevin Derby
(see all)