From his perch as the top Republican on the U.S. House Western Hemisphere, Civilian Security and Trade Subcommittee, U.S. Rep. Francis Rooney, R-Fla., called on the Trump administration to do more to ensure Canada and allies in Europe stop doing business with GAESA.
Rooney wrote U.S. Sec. of State Mike Pompeo and National Security Advisor John Bolton on Wednesday "urging the administration to encourage and incentivize our allies in Canada and Europe to cease doing business with GAESA, the front organization owned by the Cuban Revolutionary Armed Forces which intercedes between employers and employees in Cuba and prevents Cuban workers from receiving the wages due to them for their work."
The Southwest Florida Republican, who has been the vice chairman of the U.S. House Foreign Affairs Committee when the GOP controlled the House, offered the rationale behind his letter.
"It is in our strategic interest to pursue policies toward Cuba that will support capitalism and put an end to Cuban practices which inhibit employee-employer relationships and deny Cuban workers the full value of what they earn from foreign employers," Rooney said.
"For the sake of the people of Cuba, Canada and Europe should stop all transactions that flow through the Cuban military. In administering exceptions to our sanctions policy, the United States has an opportunity to incentivize this behavior.  We can exempt any company that refuses to do business in Cuba through GAESA from the administration's new sanctions concerning prior property claims," Rooney added.
Earlier this month, the White House enacted the suspension of Title III of the Helms-Burton Act allowing Americans who lost property to the Cuban regime to launch lawsuits. Canada and the European Union (EU) oppose this change in policy.
Kevin Derby can be reached at Kevin.Derby@floridadaily.com.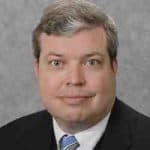 Latest posts by Kevin Derby
(see all)