U.S. Rep. Francis Rooney, R-Fla., is championing a proposal to increase security for telecommunications systems and mobile infrastructure across the nation.
Rooney announced last week that he was backing the  "Secure 5G and Beyond Act," a proposal from U.S. Rep. Abigail Spanberger, D-Va., which would require the administration to develop an unclassified, national strategy to protect U.S. consumers and assist allies in maximizing the security of their 5G telecommunications systems" and "identify additional ways to spur research and development by U.S. companies in a way that maintains access for all Americans."
The Southwest Florida Republican's office pointed to a Chinese telecommunications company with connections to the communist government in charge of that nation.
"According to a 2018 North Atlantic Treaty Organization (NATO) report, Huawei's growing influence as a leading supplier of 5G technology could be exploited by China to engage in espionage, monitor foreign corporations and governments, and support Chinese military operations. To combat the potential cyber threats associated with a Huawei 5G monopoly, the report recommends that non-Chinese companies invest in 5G research and development—and it calls on U.S. and European companies to reconsider the integration of Huawei technology into their 5G infrastructure," Rooney's office noted.
"The United States has long been responsible for the groundbreaking achievements of the digital age. However, the growing prominence of 5G telecommunications systems in China and abroad, particularly through Huawei, should concern all Americans," said Spanberger. "To protect our national security and maintain our economic strength, we must build a nationwide game plan to strengthen our mobile networks and protect the privacy of American families. Today, I'm proud to lead the introduction of a bipartisan bill to require a smart strategy, because safeguarding Americans' access to the next generation of telecommunications should never be a partisan issue. As we work to achieve faster internet speeds and wider connectivity, our legislation would make sure we have a plan to deliver innovative technology to U.S. consumers, compete with China, and prevent foreign influence in 5G networks."
"The United States needs to be proactive in preventing any vulnerabilities that could be exploited by our adversaries. In our increasingly interconnected world, that means protecting our telecommunications and infrastructure, and those of our allies, from malign foreign interference," said Rooney on Thursday. "I am proud to cosponsor the Secure 5G and Beyond Act to ensure the safety, security, and freedom of the United States and to safeguard our technology infrastructure."
Over in the U.S. Senate,  U.S. Sens. John Cornyn, R-Tex., Mark Warner, D-Virg., and Richard Burr, R-NC, are championing the bill.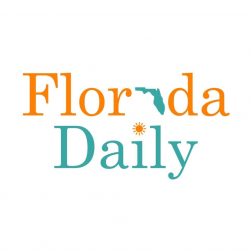 Latest posts by Florida Daily
(see all)