This week, U.S. Rep. Francis Rooney, R-Fla., introduced the "Employee Freedom Act" which will "amend the National Labor Relations Act to permit employers to unilaterally cease to deduct from the employee's paycheck dues owed by the employee to a labor organization when the agreement establishing such a deduction expires and to allow employees to cancel such deductions at any time."
Rooney, who is the vice chairman of the U.S. House Foreign Affairs Committee despite being a freshman, pointed to the recent Janus decision by the U.S. Supreme Court and said it was time to change how unions take dues.
"The recent Supreme Court ruling on the Janus case showed public sector unions violated free speech rights by taking dues from nonmember employees," Rooney said on Wednesday. "Now it is time to highlight the tactics used by unions when collecting dues to advance their own agendas at the expense of private sector individuals.
"I have introduced the Employee Freedom Act to end the intimidating gimmicks unions have been using on hard-working Americans across the country," Rooney added. "In right-to-work states, money can be automatically deducted from an individual's paycheck as union dues even after the worker has left their union because of a ploy called a 'window period.'  My bill would eliminate the window period for workers who leave unions in states which passed right-to-work laws to protect their salary from unions they no longer want to be associated with."
Rooney pointed to a NLRB decision in 2013 when it overturned the Bethlehem Steel ruling of 1962 "which established that an employer's union dues checkoff obligation expires along with the union contract" and, through labor unions using  window periods, ensured "employees in right-to-work states can remain subjected to involuntary payroll deductions for up to one year after leaving a union."
"In 2013, the Obama NLRB overturned the long-standing 'dues checkoff' rule, meaning unions are now automatically allowed to collect dues even after the collective bargaining agreement has expired. This bill eliminates the mandatory dues checkoff obligation for individuals whose union contracts have expired by restoring the precedent set over 55 years ago," Rooney concluded.  "It is time to stop unions from intimidating employees and collecting unwarranted dues. This act represents a victory for Americans, who will take back control of their hard-earned income."
Rooney's bill was sent to the U.S. House Education and the Workforce Committee this week. So far, he has not rounded up any cosponsors and there is no companion bill over in the U.S. Senate.
Kevin Derby can be reached at Kevin.Derby@floridadaily.com.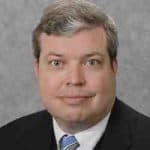 Latest posts by Kevin Derby
(see all)