 With three weeks to go until the Republican attorney general primary, state Rep. Frank White, R-Pensacola, has a solid lead over former Judge Ashley Moody in a new poll released on Monday.
St. Pete's Polls took a survey for Florida Politics and found that White has nailed down his North Florida base and now has the lead in Central Florida,including Moody's backyard in the Tampa area.
According to the poll, White takes 39 percent of likely Republican voters while Moody, who has term limited Attorney General Pam Bondi's support, gets 28 percent. However a third of Republican primary voters remain undecided.
White has built his edge by leading Moody amongst all age groups, both genders and in most markets across the state, including Jacksonville, the Tampa area and Orlando and even cracks 50 percent in Pensacola and Tallahassee. Moody leads in Miami and West Palm Beach.
The race has grown increasingly acrimonious in recent weeks with both sides taking aim at each other and White seems to be getting the best of it. St. Pete's Polls released a survey in the middle of July which found White up 26 percent to 19 percent for Moody while more than half of those surveyed were undecided.
In the new poll, White is seen as favorable by 43 percent while 11 percent view him as unfavorable 47 percent are not sure on him. Florida Republicans are far more divided on Moody with 29 percent seeing her as favorable, 25 percent viewing her as unfavorable and 47 percent not sure.
On the Democratic side, state Rep. Sean Shaw, D-Tampa, is the favorite to beat attorney Ryan Torrens in the primary on August 28.
The poll of 1,755 likely Republican primary voters was taken from August 3 through August 4 and had a margin of error of +/- 2.3 percent.
Kevin Derby can be reached at Kevin.Derby@floridadaily.com.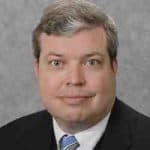 Latest posts by Kevin Derby
(see all)