 State Rep. Frank White, R-Pensacola, won the backing of FRC Action PAC which is connected to the Family Research Council, one of the largest and most influential groups of social and religious conservatives in the nation.
Retired Army Lt. Gen. Jerry Boykin, the FRC Action PAC's executive vice president, weighed in on the endorsement on Wednesday.
"During Rep. Frank White's tenure in the Florida House of Representatives, he has stood boldly for life, family, and religious liberty," Boykin said. "As a member of the Health and Human Services Committee, he sponsored a bill that requires H.H.S. to partner with organizations that support and promote childbirth. He also supported a bill that allows parents to challenge politicized public school curriculums, a bill that provides pregnancy and wellness services to women in need, and a bill that bans dismemberment abortions. If elected Attorney General of Florida, we believe Rep. White will continue to fight for the protection of families and the unborn.
"Rep. White has a unique understanding of the issues facing his fellow Floridians," Boykin added. "From fighting Obamacare to standing against government overreach, we believe he will honor his pledge to defend the Constitution and fight for conservative values. As a committed family man and community leader, we know he will fight to uphold the principles that his constituents hold dear.
"FRC Action PAC is confident that Rep. Frank White will be a dedicated advocate for limited government, for individual liberties, and for strong family values. He is the leader that Florida needs, and we are pleased to offer our endorsement of his candidacy for election to Attorney General of Florida," Boykin said in conclusion.
White faces former Judge Ashley Moody in the Republican primary at the end of next month. State Rep. Sean Shaw, D-Tampa, faces Central Florida attorney Ryan Torres in the Democratic primary.
Kevin Derby can be reached at Kevin.Derby@floridadaily.com.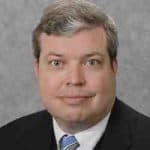 Latest posts by Kevin Derby
(see all)