With less than three months to go in the Republican attorney general primary, state Rep. Frank White, who represents parts of the Panhandle, is taking to the airwaves, launching the first TV spot of the campaign.
White's new commercials is running across the state with $1 million in ad buys over the next four weeks.
"As I have traveled the state, I've heard over and over from hardworking conservatives that they are fed up with politicians who don't listen to them," said White. "I am excited to share my message of principled conservatism and government accountability and look forward to a busy summer on the campaign trail."
"Politicians play by their own rules," White says in the ad. "They lack the courage to do the right thing. Liberal judges and elites threaten the constitution and mock our values. I'm Frank White and I'm running for attorney general because we need a principled conservative who will stand up for us and hold politicians accountable. That's why I belive in term limits and trusting people over politicians. Join me. Together, we'll fight to hold government accountable."
White's team sounded confident that the new ad will help their candidate stand out in a race that s not getting much attention.
"This race begins today," insisted Tim Baker, a strategist helping the White campaign. "The decision to go on television before qualifying and sustain that reach through election day means we have a significant advantage our opponents don't – the ability to talk directly to primary voters."
With Attorney General Pam Bondi facing term limits after two terms, White, former Judge Ashley Moody and state Rep. Jay Fant are running for the Republican nomination. State Rep. Sean Shaw and Central Florida attorney Ryan Torrens are running for the Democratic nomination.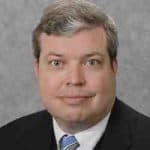 Latest posts by Kevin Derby
(see all)