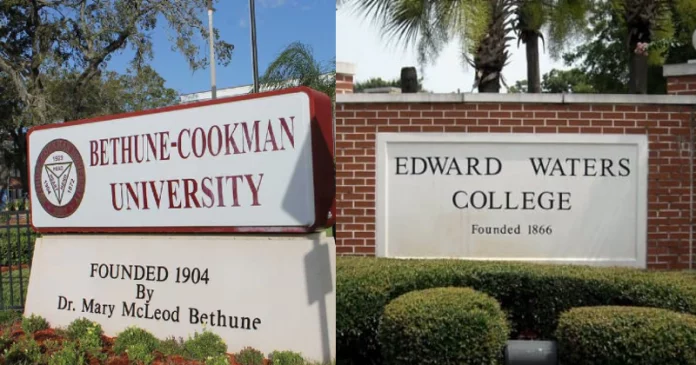 This week, a key congresswoman from South Florida supported the U.S. Department of Education after it announced that Historically Black Colleges and Universities (HBCUs) can get additional funds through the Project School Emergency Response to Violence (Project SERV) program after a recent surge of threats.
More than a dozen HBCUs across the nation received bomb threats in recent weeks. Edward Waters University (EWU) in Jacksonville and Bethune Cookman University (BCU) had classes disrupted due to the threats.
"The recent bomb threats experienced by HBCUs have shaken students and fractured their sense of safety and belonging, which are critical to their academic success and wellbeing," said U.S. Education Sec. Miguel Cardona. "We, at the Department of Education, recognize how these threats evoke a painful history of violence against Black Americans in this country that is especially traumatizing to HBCU students, faculty, and staff. Today's announcement will improve access to Project SERV grants for HBCUs as these institutions work to address students' mental health needs, shore up campus security, and restore learning environments so that they can get back to doing what they do best—educating the next generation of great leaders."
"The Department will work with HBCUs that have received recent bomb threats to determine if Project SERV can help with immediate needs, such as targeted mental health resources or enhanced security to restore the learning environment on their campuses. Funding for Project SERV is limited, and awards typically range from $50,000 to $150,000 per school," the Education Department noted.
"The bomb threats against HBCUs, particularly concentrated in Black History Month, constitute a uniquely traumatic event, given the history of bombings as a tactic to intimidate and provoke fear in Black Americans during the long struggle for civil rights in the 20th century," said Dietra Trent, the executive director of the White House Initiative on Advancing Educational Equity, Excellence and Economic Opportunity through Historically Black Colleges and Universities. "In this context, even the threat of bombings at HBCUs can have a deep and unsettling impact on students, faculty, and staff that significantly disrupts the learning environment. Our HBCUs are pillars of strength and resiliency, and we will continue working to promote policies and practices that fortify that strength and advance educational equity, excellence, and economic opportunity through these institutions."
From her perch as the chairwoman of the U.S. Higher Education and Workforce Investment Subcommittee, U.S. Rep. Frederica Wilson, D-Fla., has been pushing the Biden administration on the matter. She weighed in on the Education Department's announcement.
"The threats made against our nations Historically Black Colleges and Universities are far from new, and I commend the administration for finally allocating the necessary attention and recourses to HBCUs as we work to end the string of threats and bring the perpetrators to justice," said Wilson. "No student in America – Black, White, Hispanic, Asian, or otherwise – should live in fear that their school may come under attack at the hands of people who are undeniably racist but, unfortunately, that is the fear that hundreds of thousands of predominantly Black students have had to live with since January of this year.
"Project SERV provides critical, short-term funding to help school districts and institutions of higher education recover from violent and traumatic events that disrupt the learning environment," continued Wilson. "I am pleased to know that America's HBCUs will benefit from Project SERV and, in time, return to the safe and secure state they once had for the benefit of their students, faculty, and broader campus communities. This funding is only one component of a total solution to the threats made against HBCUs, and I will continue to urge the Department of Justice to move swiftly in providing Congress a classified briefing and bringing the perpetrators to justice."
Last month, Wilson said the administration was not keeping Congress informed on its investigations.
"I am outraged that the United States Department of Justice and Department of Homeland Security have failed to brief Congress on developments made in its ongoing investigation of bomb threats made against HBCUs," said Wilson. "Over the course of almost two months, HBCU students, staff, and faculty continue to be terrorized by racially charged threats and – today – Claflin University was evacuated following yet another bomb threat. I, along with many of my colleagues have called on both the Department of Justice and Homeland Security to brief Congress on their investigation into these hate crimes and to ensure the safety of HBCU campus communities. As these threats of violence continue to rob students of their sense of safety and security, it is long past time for these federal departments to deliver this briefing.
"HBCUs have a long history of being the targets of racially motivated violence and acts of intimidation – violence and intimidation that have not garnered the appropriate level of attention from law enforcement officials," continued Wilson. "I fear that, if the perpetrators of these hate crimes are not swiftly apprehended, they will only become more emboldened to attempt to carry out physical attacks. Federal and local law enforcement officials have a responsibility to utilize every available resource to bring those responsible to justice and communicate effectively with Congress and university leaders. Once again, I urge the Department of Justice to provide Congress with a confidential briefing on their efforts to keep HBCUs safe and end this horrific campaign of terror."
Also last month, Wilson wrote U.S. Attorney General Merrick Garland on the matter.
Wilson weighed in on her efforts at the start of the month after hearing from the administration.
"After two months of profusely calling for a congressional briefing from the Department of Justice on its investigation of threats made against HBCUs and the communities they serve, I commend the DOJ, DHS, and FBI for finally updating Congress through an unclassified briefing," said Wilson. "However, it has been incredibly disheartening to have issued multiple statements and sent a letter to Attorney General Garland for this to have taken place.
"The threats that have been made since January 4th against HBCUs, some of our nation's most historic institutions, call for heightened attention that they historically have not garnered," continued Wilson. "I am pleased to know that the Department of Justice, Department of Homeland Security, and FBI are actively listening to the pleas of myself, HBCU leaders, and the students and families they serve for the full investigation of these threats and swift prosecution of those who so boldly made them. Still, I urge the DOJ, DHS, and FBI to provide a classified briefing, as I've advocated for, so that the questions we have as members of Congress will receive satisfactory answers. It is my hope that these government agencies will continue to keep Congress abreast of developments made in its investigation so that we can serve our constituents to the best of our abilities."
Also last month, U.S. Rep. Byron Donalds, R-Fla., called on U.S. Rep. Carolyn Maloney, D-NY, the chairwoman of the U.S. House Oversight and Reform Committee, to hold a hearing on the threats.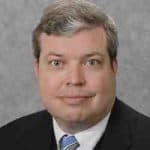 Latest posts by Kevin Derby
(see all)