Before the holidays, U.S. Rep. Frederica Wilson, D-Fla., noted that the $768 million National Defense Authorization Act (NDAA) will include funds for Florida Memorial University (FMU) and Florida International University (FIU).
The U.S. Senate passed the NDAA on an 89-10 vote earlier this month. Both of Florida's U.S. senators–Republicans Marco Rubio and Rick Scott–voted for the measure.
The U.S. House passed the measure on a 363-70 vote earlier in the month with 194 Republicans and 169 Democrats supporting it. Most of the opposition–51 members–came from the Democratic ranks and 19 Republicans, including U.S. Rep. Bill Posey, R-Fla. joined them. Every other member of the Florida delegation backed the proposal.
FMU will get $2.4 million from the NDAA and FIU will get $31.8 million from it.
"I am proud to announce that with the final passage of the National Defense Authorization Act for Fiscal Year 2022, I have personally secured funding for both Florida International University and Florida Memorial University. In total, the two universities will receive $34.2 million in new Defense funding for Fiscal Year 2022, with the potential of more than $135 million in funding over the next four years," said Wilson.
"Additionally, I secured $2.4 million in funding for Florida Memorial University, which includes laboratory funding to build capacity, funding to train the future of aerospace, and funding for high-end DOD civilian scholarships. I also was able to secure $15.9 million for Florida International University, which will help FIU continue to lead in cutting edge defense technology," she added.
After serving in both chambers of the Florida Legislature, Wilson won an open congressional seat in 2010 and has easily retained it since then in a very secure district for the Democrats.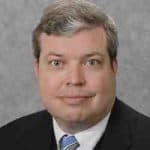 Latest posts by Kevin Derby
(see all)