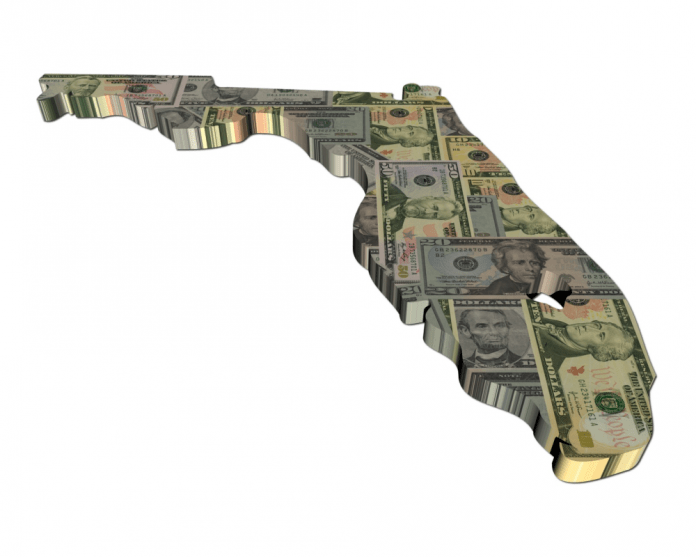 A report finds the current impact of excessive tort costs on the Florida economy totals around $7.6 billion.
The study conducted by Citizens Against Lawsuit Abuse (CALA) and the National Federation of Independent Business (NFIB) found that frivolous lawsuits are hurting the Sunshine State when it comes to jobs and taxpayer dollars.
Speaking to the Florida Radio Network, Bill Herrle, the NFIB's executive director for Florida, says the problem is so bad in Florida that "it's cost the state around 126,139 jobs and $614.8 million in annual state revenues.
"There needs to be a balance of justice and create an environment where small businesses can afford to grow and create jobs," Herrle added.
The study also broke down in detail how much frivolous lawsuits are costing cities across Florida.
The NFIB insisted legal reform in Florida is not a lost cause. The group noted that in this year's legislative session, there were some victories to reform the system, including passing a bill focused on Assignment of Benefits reform.
CALA and NFIB both insist if lawsuit reform isn't addressed in the 2020 legislative session, Florida's civil justice system will hinder the state's economy.
"When you get nuisance suits and bogus accusations, it's costing small business thousands of dollars to defend itself. With just one lawsuit, it could be enough to put a small business out of business, even if the case is eventually thrown out of court," said Herrle.
CALA stressed Florida desperately needs lawsuit reform. "Small businesses should not have to operate with the threat of an unwarranted lawsuit hanging over our heads," the group insisted.
NFIB noted that over the next several months leading up to the 2020 session it will be working with legislators to stop predatory practices such as third-party litigation financing, jury awards that are based on inflated and even fictional medical costs and workers compensation and medical malpractice reform.
Besides the NFIB and CALA, other groups championing the cause of tort reform include the James Madison Institute, the Florida Hispanic Chamber of Commerce, Floridians for Government Accountability, the Florida Faith and Freedom Coalition and the Florida Council for Safe Communities.
Reach Ed Dean at ed.dean@floridadaily.com.