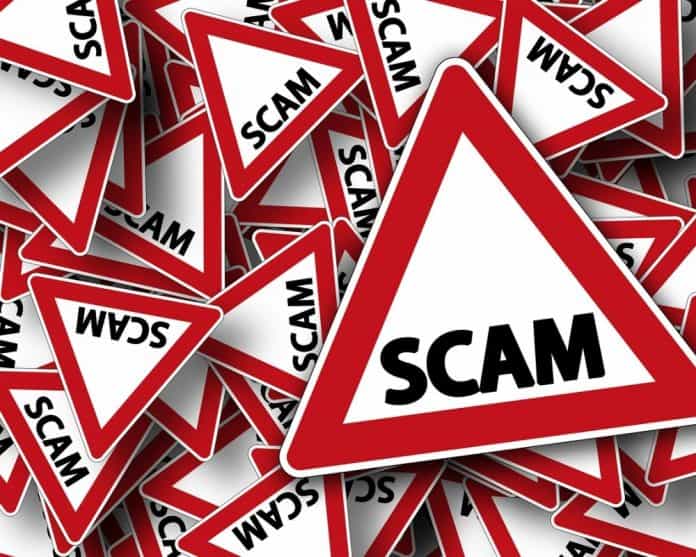 Florida is again on a list it does not want to be on–this time when it comes to fraud.
According to a report from the Federal Trade Commission (FTC), 18 of the top 50 cities in the country where fraudsters are known to strike are in Florida.
State CFO Jimmy Patronis highlighted the report, incensed that fraud runs rampant in the Sunshine State.
"Fraud and identity theft rates in Florida are outrageous and totally unacceptable," Patronis said. "That's why I'm bringing everyone to the table to combat this out-of-control epidemic that targets seniors, businesses, and every Florida family. From insurance fraud to spoofing calls, criminals are making a living off of the backs of Floridians by stealing your hard-earned money."
According to the report, identity scams nationwide are the number one way criminals use to try and defraud victims. In Florida, debt collection scams rank first.
Patronis said once his office knows about fraud, the state government can act.
"I'm calling on all Floridians to report fraud today," Patronis said. "If you've received a suspicious phone call or believe you or a loved one has been the victim of fraud or identity theft, report it now so we can work to put these scam artists behind bars."
His office has launched "Fraud Free Florida" and state Attorney General Ashley Moody is also ramping up efforts to fight fraud. She is focusing on seniors through creating Florida's Senior Protection Team comprised of leading experts from the Attorney General's Office of Statewide Prosecution, Consumer Protection Division, Medicaid Fraud Control Unit and the Criminal Justice Programs Unit and specifically designated FDLE agents from around the state, according to Whitney Ray, a spokesman for the attorney general.
Moody is also focused on robocalls. She's urging Congress to act against illegal robocalls by enacting the Telephone Robocall Abuse Criminal Enforcement and Deterrence Act which is designed to reduce the number of illegal robocalls and fight spoofing.
According to the FTC, fraud is reported in Homosassa Springs more than any other metro area in the country while Jacksonville ranks third, Daytona Beach tenth and Gainesville twelfth. Across the state, Miami Dade County and Broward County lead the state when it comes to fraud.
Here is the full list according to the CFO's office:
Top 10 Florida Cities for Fraud
1. Miami/Fort Lauderdale Metro Area
2. Pensacola Metro Area
3. Tampa/St. Petersburg Metro Area
4. The Villages
5. Orlando Metro Area
6. Jacksonville
7. Daytona Beach Metro Area
8. Melbourne Metro Area
9. Port St. Lucie
10. Tallahassee
Reach Mike Synan at Mike.Synan@floridadaily.com.
Latest posts by MIKE SYNAN
(see all)