AAA released a report on Sunday showing gas prices in Florida dropped slightly over the past week.
On Sunday, the average gallon of gas in Florida cost $2.79, four cents lower than the start of last week and below the national average of $2.87 a gallon.
Mark Jenkins, a spokesman for AAA and the Auto Club Group, weighed in on the prices on Sunday.
"Gasoline demand remains strong, but what has helped push gas prices lower is improved refinery operations," Jenkins said "Refineries struggled through much of February and early March, after harsh winter weather caused mass power outages. Those refineries are mostly back up to full operation. They're now pumping out gasoline at a rate not seen since autumn."
"The latest weekly data from the EIA suggests U.S. fuel demand has returned to its highest level since the last week of October 2020. While that's an encouraging sign that drivers are back on the road, gasoline demand remains 6% below pre-pandemic levels. Meanwhile, gasoline production rates during the past two weeks were the highest since early October 2020," AAA noted.
The West Palm Beach – Boca Raton market had the most expensive gas in Florida with an average of $2.94 a gallon, followed by Tallahassee at $2.91 a gallon and Panama City at $2.90 a gallon.
Punta Gorda had the least expensive gas in the state with an average of $2.67 a gallon followed by Orlando and Jacksonville which both saw an average of $2.72 a gallon.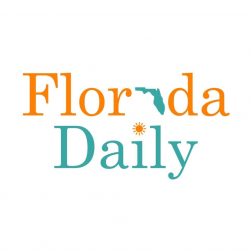 Latest posts by Florida Daily
(see all)