While the average American is paying 27 more cents a gallon than they did at this time last year, gas prices continue to slip in the Sunshine State despite a rise in the price of oil.
AAA released a study on Monday morning which showed the average gallon of gas in Florida cost $2.71 on Sunday, down two cents over the past week and well below the national average of $2.85 per gallon. While prices at the pump in Florida are 4.5 cents higher per gallon than they were least year, gas prices in the Sunshine State have been on the decline, falling every day for more than three weeks and dropping more than nine cents a gallon.
Mark Jenkins, a spokesman for AAA and the Auto Club Group, weighed in on Monday, saying he expected prices to continue to drop but warned there could be changes in supply due to international tensions.
"Even though oil prices rose last week, prices at the pump slipped lower because of declines in gasoline demand," Jenkins said. "The latest figures from the EIA show weekly demand hitting 4-week lows. Combining this autumn trend with the recent switch to a cheaper-to-produce winter blend gasoline, and prices at the pump could move even lower this fall. However, upward pressure persists due to concerns that there could be major crude supply challenges this fall, due to US-led sanctions against Iranian crude and sharp reductions in economically-stressed Venezuela."
The West Palm Beach-Boca Raton area had the most expensive gas in Florida with prices averaging $2.84 a gallon followed by the Panama City market where prices stood at $2.81 a gallon and Miami where prices averaged $2.80 a gallon.
The least expensive gas price averages in Florida could be found in the Tampa Bay area with prices in the Tampa-St. Petersburg-Clearwater market at $2.63 a gallon followed by the  Melbourne-Titusville area and Orlando where, in both places, prices averaged $2.66 a gallon.
Kevin Derby can be reached at Kevin.Derby@floridadaily.com.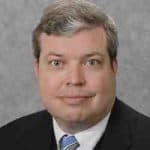 Latest posts by Kevin Derby
(see all)