With summer now in full swing, gas prices in Florida continue to decline as Sunday marked the 30th day in a row that prices at the pumps dropped.
AAA released a study on Monday finding the average gallon of gas in Florida stood at $2.70 on Sunday, a drop of 6 cents over the past week and 21 cents across the past month though almost 50 cents more a gallon than this time last year.  The national average was $2.85 per gallon on Sunday.
Despite lower prices at the pump, AAA warned that drivers could be looking at prices fluctuating in the days to come, noting that crude oil prices jumped up more than $3.00 on Friday as OPEC and Russia ponder how much they will produce.
Mark Jenkins, a spokesman for AAA and the Auto Club Group, weighed in on the rise in oil prices on Monday.
"This news could bring some volatility back to the pumps this week," Jenkins said. "Gas prices could rise a couple pennies or simply level out. Anything more than that would require crude to make additional gains this week."
Jenkins stressed that OPEC and Russia deciding to produce more oil was good news in the long haul despite Friday's news.
"It's encouraging that OPEC decided to raise production in hopes of avoiding a global supply deficit," Jenkins said. "That's good news for motorists, because this should eventually lead to lower prices at the pump."
In the meantime, Miami has the most expensive gas in the state with prices averaging $2.85 per gallon followed by the West Palm Beach-Boca Raton market where drivers paid an average of $2.84 per gallon and the Crestview-Fort Walton Beach market where prices stood at $2.82 per gallon.
The least expensive gas price averages in Florida were in the Tampa-St. Petersburg-Clearwater market where prices stood at $2.58 per gallon followed by Punta Gorda at $2.59 per gallon and Orlando at $2.61 per gallon.
Kevin Derby can be reached at Kevin.Derby@floridadaily.com.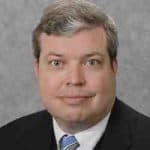 Latest posts by Kevin Derby
(see all)