Memorial Day, usually one of the most expensive times of the year for gas, is only two weeks away but prices at pumps across the Sunshine State continue to drop.
AAA released a report on Monday showing the week started with the average gallon of gas in Florida costing $2.71. That's seven cents lower than the start of last week, eight cents lower than a month ago, ten cents lower than this time last year and 15 cents lower than the national average.
Mark Jenkins, a spokesman for AAA and the Auto Club Group, weighed in on why prices in Florida saw this decline and predicted they will see a slight drop in the coming days.
"Stabilizing fuel supplies and lower crude oil prices are leading to cheaper prices at the pump," said Jenkins. "Recent declines in wholesale gasoline should allow the state average to slip another 5 cents or more in the next week or two. However, May is a very volatile month for gasoline and motorists should not be surprised if pump prices rise again before Memorial Day."
"The price of crude oil held relatively steady last week, averaging $61.83 per barrel; almost a dollar less than the week before. Friday's daily settlement of $61.66 per barrel is nearly $5/b less than this year's high – set two weeks ago. Meanwhile, gasoline futures dropped four cents on the NYMEX. Wholesale gasoline has declined nearly 10 cents in the past two weeks, which lowers the cost for retailers to purchase fuel," AAA noted.
The West Palm Beach-Boca Raton market had the most expensive gas in Florida with prices averaging $2.78 a gallon followed by Gainesville and Miami where prices were $2.76 a gallon on Sunday.
Punta Gorda had the least expensive gas at $2.63 a gallon followed by Pensacola at $2.66 a gallon and the Crestview-Fort Walton Beach area at $2.67.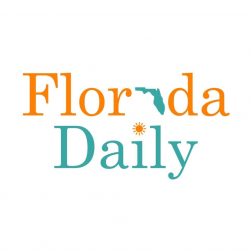 Latest posts by Florida Daily
(see all)