While gas prices in Florida rose more than a dime a gallon last week, AAA expects them to lower now that Independence Day is in the rearview mirror.
On Monday, AAA released a report showing the average gallon of gas in Florida cost $2.67 on Sunday, up from $2.53 at the start of last week but below the national average of $2.76 a gallon.
Mark Jenkins, a spokesman for AAA and the Auto Club Group, said he expected prices across Florida to lower in the coming days.
"Florida drivers should get some relief at the pump this week," Jenkins said on Monday. "After US-Iran tensions led to higher fuel prices a couple weeks ago, growing doubts of a US-China trade agreement is leading them lower. The state average is poised for a five cent decline this week, and even lower if crude suffers additional drops."
Jenkins and AAA noted that crude oil prices dropped almost $2 a barrel last week which should lower prices at the pump.
The West Palm Beach-Boca Raton market had the most expensive gas in the state with prices in that area averaging $2.72 a gallon followed by Sebring and Homosassa Springs which both saw averages of $2.71 a gallon.
The Crestview-Fort Walton Beach area had the least expensive gas in the Sunshine State at $2.62 a gallon followed by Punta Gorda at $2.64 a gallon and Miami at $2.65.
Despite July 4th falling on a Thursday, Florida had a busy Independence Day weekend. More than 2 million Floridians traveled more than 50 miles for the Independence Day weekend and Orlando was the top travel destination in the country. According to AAA, at the national level, more than 50 million Americans hit the road for Independence Day.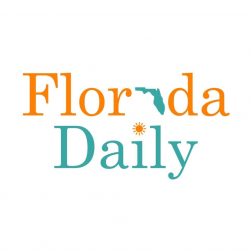 Latest posts by Florida Daily
(see all)