Gas prices in Florida moved slightly over the past week but they should be dropping soon, a study from AAA finds.
AAA released its findings on Monday which showed that the average gallon of gas in Florida cost $2.23 a gallon on Sunday, just under the national average of $2.26 a gallon. That's a penny higher than the start of last week though AAA noted prices in Florida started dropping towards the end of last week, slipping a penny since Thursday. Overall, prices have risen, on average, three cents a gallon in Florida over the last month but, at this time in 2018, Floridians were paying 33 cents more a gallon.
AAA noted that rising supply could lead to falling prices in the days to come.
"Gas prices are slipping lower, due to an oversupply of gasoline," said Joshua Carrasco, a spokesman for AAA and the Auto Club Group, on Monday. "Gasoline supplies are at record highs, according to the latest report from the EIA. That's because refineries had been running hard to meet seasonal demand for both heating oil and exports. In doing so, they were left with more gasoline than there was demand for. State averages could drop another 3-5 cents in the next 7-10 days as a result."
The West Palm Beach-Boca Raton market had the most expensive gas at $2.40 a gallon followed by Panama City at $2.39 and Miami at $2.33. Three markets–Pensacola, the Melbourne-Titusville area and Punta Gorda–tied to have the least expensive gas in the state at $2.16 a gallon.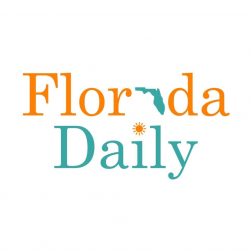 Latest posts by Florida Daily
(see all)