After drone attacks on Saudi Arabia oil processing plants earlier this month, gas prices continued to rise across Florida.
AAA released a report on Monday and noted that prices rose, on average, ten cents a gallon for gas across Florida.
"Florida gas prices surged as expected last week, after drone attacks on Saudi Arabia caused crude prices to spike. Florida gas prices are now an average of 10 cents higher than a week ago. The increases ranged from as low as 5 cents in Tallahassee to 13 cents in Tampa Bay," AAA noted.  "Florida drivers are now paying an average price of $2.50 per gallon. Despite last week's 10 cent increase, the state average remains 30 cents per gallon less than this year's highest daily price back in April."
At $2.50 a gallon, Florida remains below the national average which stood at $2.67 a gallon on Sunday. Across the nation, just like in Florida, the average gallon of gas cost 10 cents more on Sunday than they did a week ago.
Still, Mark Jenkins, a spokesman for AAA and the Auto Club Group, saw some good news for drivers in the Sunshine State.
"The fact that crude prices didn't hover above $60 per barrel is great news for drivers," said Jenkins. "The state average appears to have stabilized, which indicates prices may have fully adjusted to last weeks crude spike, though it's possible there could be a delayed reaction at some retailers. Overall, the state average is in line with wholesale gasoline prices. Although fall gas prices typically trend lower, there remains upward pressure in the fuel market due to ongoing tensions between the US and Iran."
The West Palm Beach-Boca Raton area had the most expensive gas in Florida with an average of $2.60 a gallon followed by Panama City at $2.58 and Miami at $2.54 a gallon.
Jacksonville had the least expensive gas in Florida at $2.45 a gallon, edging the Tampa-St. Petersburg-Clearwater area and Punta Gorda which both saw an average of $2.46 a gallon.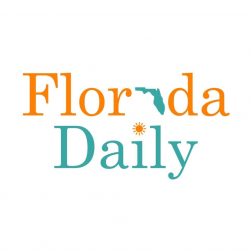 Latest posts by Florida Daily
(see all)