According to a study released by AAA on Sunday, gas prices in Florida dropped two cents a gallon over the past week.
On Sunday, the average gallon of gas in the state cost $2.38, down two cents from the start of last week and below the national average of $2.42 a gallon. In recent weeks, gas prices have generally increased due to higher crude oil prices.
"Drivers got a break from rising prices at the pump, last week," said Mark Jenkins, a spokesman for AAA and the Auto Club Group. "Oil prices have lost upward momentum, due to lingering concerns about how rising cases of coronavirus will hamper global fuel demand. Gas prices should hold steady or even slip a little lower this week, unless oil prices rise again."
The West Palm Beach–Boca Raton area had the most expensive gas in the state with an average of $2.50 a gallon followed by Fort Lauderdale and Port St. Lucie at $2.41 a gallon.
Punta Gorda had the least expensive gas in the state at $2.28 a gallon followed by Panama City and Jacksonville at $2.33 a gallon.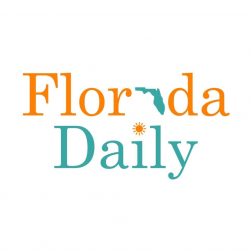 Latest posts by Florida Daily
(see all)