With summer officially here, gas prices slipped slightly across Florida in the past week according to a new report from AAA.
The average gallon of gas in the Sunshine State cost $2.94 on Sunday, down from $2.97 at the start of last week. The national average stood at $3.07 a gallon on Sunday.
"Florida drivers got a break from rising gas prices last week, and it appears that trend could continue this week," said Mark Jenkins, a spokesman for AAA and the Auto Club Group. "Although crude oil prices notched another small weekly gain, wholesale gasoline prices declined. Market speculators believe Tropical Depression Claudette will cause reduced gasoline demand in the Southeastern U.S., as residents stay off the road during the storm. It's possible that gas prices decline another few pennies this week, as a result."
The West Palm Beach-Boca Raton area had the most expensive gas in the state at $3.07 a gallon followed by Panama City at $3.06 a gallon and Tallahassee at $3.02 a gallon.
Punta Gorda had the least expensive gas in the state at $2.85 a gallon followed by Orlando at $2.89 a gallon and the Villages at $2.90 a gallon.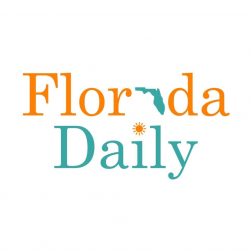 Latest posts by Florida Daily
(see all)