Despite Hurricane Laura hitting the Gulf, gas prices in Florida remain steady as the Sunshine State readies for Labor Day, the unofficial end of summer.
AAA released a report showing the average gallon of gas in Florida cost $2.07 on Sunday, the same as they were at the start of last week. The national average stood at $2.23 on Sunday, up four cents from the start of last week.
"Florida gas prices have held relatively steady since Hurricane Laura made landfall along the Gulf Coast. The region is home to nearly half of total petroleum refining capacity in the United States. However, only about 15 percent of total US capacity shutdown as a precaution before the storm," AAA noted. "So far, there are no reports of significant long-term damage to Gulf coast fuel supply chain, which provides gasoline to states like Florida. However, two refineries in Lake Charles, Louisiana are still conducting damage assessments."
"Normally, when a storm of this size hits the gulf coast refinery region, drivers see a jump in prices at the pump," said Mark Jenkins,  a spokesman for AAA and the Auto Club Group. "However, gas prices have been held in check, likely due to lower demand because of the pandemic. Florida gas prices didn't move much last week, but there could be a lag. Wholesale gasoline prices did get more expensive last week, which could cause retail prices to get slightly more expensive in the days ahead."
The West Palm Beach-Boca Raton area had the most expensive gas in Florida at $2.20 a gallon followed by Tallahassee at $2.19 a gallon and Panama City at $2.15 a gallon.
Punta Gorda had the least expensive gas in Florida at $1.96 a gallon followed by the Tampa-St. Petersburg-Clearwater market at $2.00 a gallon and Orlando at $2.01 a gallon.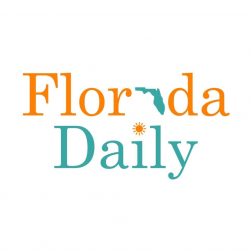 Latest posts by Florida Daily
(see all)