According to a new report from AAA, gas prices in the Sunshine State have reached a nine-month high.
On Sunday, the average gallon of gas in Florida cost $2.20, up six cents from the start of last week and just under the national average of $2.22 a gallon. Despite that increase, if that average remains $2.21 or less, it will be the lowest average in Florida over the holidays in four years.
"Oil prices returned to pre-pandemic levels last week, so it should come as no surprise that gas prices followed suit," said Mark Jenkins, a spokesman for AAA and the Auto Club Group, on Sunday. "Fuel prices have been pressured higher by optimism surrounding a new stimulus package and Covid-19 vaccine news. These are two big pieces in the puzzle for long term improvement in fuel demand, which has been heavily hampered by the pandemic."
The West Palm Beach-Boca Raton area had the most expensive gas in the state with an average of $2.31 a gallon followed by Port St. Lucie at $2.23 a gallon and Ocala at $2.22 a gallon.
Tallahassee had the least expensive gas in the state at $2.14 a gallon followed by Punta Gorda at $2.15 a gallon and Panama City at $2.16 a gallon.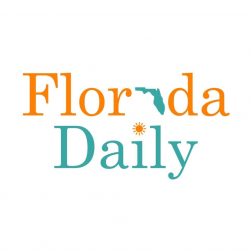 Latest posts by Florida Daily
(see all)