Gas prices across Florida surged in the past week, rising 15 cents a gallon, according to a study from AAA.
On Monday, AAA released a report showing the average gallon of gas in Florida cost $2.62, 10 cents higher than this time last year and 46 cents above where it was at the start of the year. Florida has moved higher than the national average of $2.55 a gallon.
Mark Jenkins, a spokesman for AAA, weighed in on the spike in prices.
"Drivers saw a jump at the pump last week, due to rising demand, reduced refinery output, and lower gasoline supplies," said Jenkins. "Although it appears the state average is leveling out for now, the springtime surge may not be over quite yet. The highest prices of the year can arrive anytime between now and Memorial Day weekend."
"Gasoline demand is rising as winter residents travel to Florida to escape the cold, and others visit the sunshine state for spring break and baseball spring training," AAA noted. "Gasoline supply levels declined for the fourth consecutive week, according to weekly data from the EIA.
Refineries are conducting seasonal maintenance leading to reduced output. Summer-blend gasoline is hitting the market, as required by the EPA, in effort to reduce smog levels. Because this blend of gasoline requires more additives, it is more expensive to produce."
West Palm Beach-Boca Raton had the most expensive gas in Florida at $2.76 a gallon followed by the Fort Lauderdale and Port St. Lucie markets at $2.70 a gallon. Pensacola had the least expensive gas in Florida at $2.48 a gallon followed by the Crestview-Fort Walton Beach are and Tallahassee at $2.53 a gallon.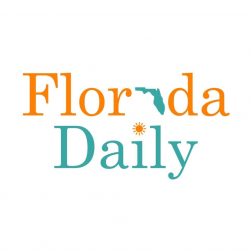 Latest posts by Florida Daily
(see all)