While they are currently holding steady, gas prices in Florida jumped up an average of 11 cents a gallon over the past week.
AAA released a report on Tuesday which showed, at the start of the week, the average gallon of gas in Florida cost $2.23, just below the national average of $2.25 a gallon.
"Rising gas prices are not uncommon during the month of January," said Mark Jenkins, a spokesman for AAA and the Auto Club Group, on Tuesday afternoon. "Last year, the state average climbed a total of 17 cents in the first 31 days. The reason was the same then as it is now – rising oil prices. Oil has climbed $8 so far this year, largely due to reduced OPEC output and renewed optimism for a US-China trade deal. However, some of that optimism appeared to be waning on Tuesday. Oil and gasoline futures were falling due to global demand concerns. This could help alleviate some of the upward pressure on pump prices for now. Still, AAA expects gas prices to spring higher in the coming months, with national and Florida average prices peaking around $2.75 by Memorial Day."
AAA stressed that prices remain lower in Florida than they have in recent months.
"Regardless of the uptick, pump prices remain 59 cents less than what drivers paid in October, and 69 cents less than last Memorial Day – when prices reached their 2018 peak," AAA noted.  "Additional increases are likely, in the coming weeks, as refiners enter maintenance season and prepare to switch to a more expensive-to-produce summer-blend gasoline. According to OPIS, two large turnarounds have commenced:  in the Northeast, some extensive work is being performed at Philadelphia Energy Solutions' complex on the Delaware River; at the Gulf Coast, ExxonMobil has started a major turnaround that may keep a 280,000-b/d crude unit out of action for 40-60 days OPIS reports that Gulf Coast turnaround activity is expected to peak in March with about 1 million b/d of equipment scheduled to be sidelined. While the maintenance should cut demand for U.S. crude, stronger product prices could drag crude higher. Gasoline is a perceived beneficiary of the refining downtime."
Still recovering from being hit by Hurricane Michael back in October, Panama City continues to see the most expensive gas in Florida though the gap with other markets is narrowing. Gas prices stood at $2.40 a gallon on Sunday, followed by the West Palm Beach-Boca Raton market at $2.35 a gallon and Miami at $2.31. Pensacola has the least expensive gas in Florida at $2.16 a gallon followed by the Punta Gorda and the Melbourne-Titusville market at $2.18 a gallon.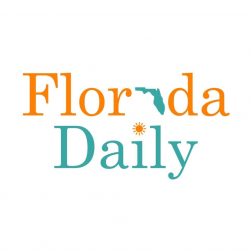 Latest posts by Florida Daily
(see all)