AAA released a study on Monday morning finding, on Sunday, the average gallon of gas in Florida cost $2.28, a jump of eight cents over the past week and 16 cents more than the start of last month. However, this remains more than 50 cents a gallon lower than October when Hurricane Michael hit the Panhandle.
"During last week's hike, average prices didn't budge in markets like Naples and Crestview-Fort Walton Beach. However, average prices are up 12-13 cents in markets like Tampa Bay and Melbourne-Titusville," AAA noted on Monday.
"Gas prices jumped in Florida last week, while surrounding states saw pump prices decline," said Mark Jenkins, a spokesman for AAA and the Auto Club Group. "This is the time of year when gas prices become more volatile in Florida, due to rising demand. While harsh winter weather can deteriorate gasoline demand in northern states, the opposite is true in Florida, which sees an influx of winter residents, looking to escape the cold. Adding to the upward pressure in pump prices is maintenance season, which is like spring cleaning for refineries. During this time, refiners will evaluate their equipment, make repairs, and prepare for the busy summer driving season."
"Drivers in Florida enjoyed the cheapest January at the pump in three years. Last month, Florida gas prices averaged $2.19 per gallon, which was 31 cents less than January 2018, and 18 cents less than January 2017. The lower gas prices were a result of low oil prices, which averaged $10 less than in January 2018 — due primarily to strong production and an oversupply of oil," AAA noted.
The West Palm Beach – Boca Raton area and Panama City had the most expensive gas in Florida with prices averaging $2.37 a gallon followed by Naples at $2.32 a gallon. Pensacola had the least expensive gas in Florida at $2.20 a gallon followed by the Sebastian-Vero Beach market at $2.23 a gallon and the Crestview-Fort Walton Beach area at $2.25 a gallon.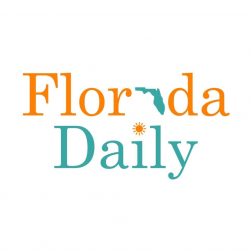 Latest posts by Florida Daily
(see all)