Gas prices moved up sharply across Florida in the past week, rising 11 cents per gallon in that time.
AAA released a study on Monday morning showing the average gallon of gas cost $2.34 on Sunday, up 11 cents from last week, but below the national average of $2.39 a gallon. While this marks a high for 2019, it remains 18 cents lower a gallon than at this time last year.
Mark Jenkins, a spokesman for AAA and the Auto Club Group, offered some rationale for why Florida was seeing higher prices.
"Gas prices rose as predicted last week, due to crude price gains and oil refineries conducting seasonal maintenance," said Jenkins. "Gas prices may fluctuate over the next couple weeks, but will mostly follow an upward trend this spring, as demand rises and refineries switch to a more expensive summer-blend gasoline. AAA forecasts the national average should peak at around $2.75 by Memorial Day weekend. That opens the door for an average increase of another 35 cents this spring."
"Crude oil has a significant impact on gas prices," AAA noted. "About half of what drivers pay at the pump is influenced by the price of crude. Crude prices have risen more than $12 per barrel so far this year. Last week, oil prices steadily climbed. On Friday, the U.S. benchmark, WTI, settled at $57.26 per barrel on the NYMEX – an increase of nearly $2/b compared to the week before. The price of WTI remains nearly $6 per barrel below last year's levels."
The West Palm Beach and Boca Raton market had the most expensive gas in Florida at $2.46 a gallon followed by Miami at $2.39 a gallon and the Sebastian-Vero Beach are at $2.38 a gallon.
Jacksonville had the least expensive gas in Florida at $2.29 a gallon followed by the Villages and the Tampa-St. Petersburg-Clearwater at $2.31 a gallon.
Kevin Derby can be reached at Kevin.Derby@floridadaily.com.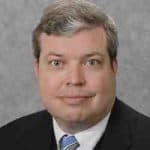 Latest posts by Kevin Derby
(see all)