After dropping for weeks, gas prices held steady in Florida and across the nation over the past week but AAA is warning that they will soon rise.
AAA released a study on Monday which shows the average gallon of gas in Florida cost $2.13 on Sunday, the same as a week before. Nationally, the average gallon of gas rose from $2.24 a week ago to $2.25 on Sunday. Despite that, gas prices in Florida are 32 cents lower than they were at this time last year.
Mark Jenkins, a spokesman for AAA and the Auto Club Group, said oil prices are starting to rise again.
"The new year has breathed new life back into the oil market," said Jenkins on Monday. "Crude prices have slowly climbed since the beginning of the year, but remain well below the highs seen in 2018. The biggest increases came last week, after Saudi leaders pledged to do whatever it takes to rebalance the market. The recent shift in oil prices isn't enough to cause sticker shock at the pump, but motorists could see an increase of anywhere from 5-10 cents as a result."
Panama City continues to have the most expensive gas in the state with prices averaging $2.45 a gallon on Sunday followed by the West Palm Beach-Boca Raton market at $2.34 a gallon and  Miami at $2.31 a gallon.
The Tampa-St. Petersburg-Clearwater area and the Melbourne-Titusville market had the least expensive gas at $2.00 a gallon with Orlando right behind those areas at $2.01 a gallon.
Kevin Derby can be reached at Kevin.Derby@floridadaily.com.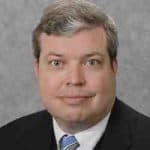 Latest posts by Kevin Derby
(see all)