As he readies to run for a third term next year, this week, U.S. Sen. Marco Rubio, R-Fla., looked back at his record in 2021.
Rubio pointed to a report from the Center for Effective Lawmaking (CEL) released earlier this year which found him to be the most effective senator in the GOP caucus. The senator also cited an analysis from GovTrack which ranked him as the second most effective leader in the U.S. Senate.
"The past 12 months have been incredibly difficult for America," Rubio said. "As we emerged from a global pandemic that began in China, we were hit with staggering inflation, a supply chain crisis, chaos on our southern border, and the rise of cultural Marxism. But as we look ahead to 2022, I am confident that common sense will ultimately win out over chaos and insanity."
"Rubio will soon release a comprehensive report detailing his legislative accomplishments over the past five years," the senator's office before showcasing the following "highlights from the forthcoming report:"
Constituent Service. Senator Rubio's award-winning federal casework team helped nearly 20,000 Floridians navigate the agency process for veterans, immigrants, servicemembers, the unemployed, passport holders, small businesses, and the homeless. Overall, the team handled more than 60,000 cases over the past five years.
New Laws. Senator Rubio authored dozens of laws over the past five years, including the expansion of the child tax credit, the VA Accountability and Whistleblower Protection Act, the Central Everglades Planning Project (CEPP), numerous bills on Venezuela and China, and, of course, the Paycheck Protection Program. Below is a partial list from 2021:
Uyghur Forced Labor Prevention Act
Secure Equipment Act of 2021
Reinforcing Nicaragua's Adherence to Conditions for Electoral Reform (RENACER) Act
A bill for the Seminole Tribe of Florida
National Flood Insurance Program Extension
Federal Contractor COVID Relief Extension
After first winning the Senate seat in 2010, Rubio shifted his attention to a presidential bid in 2016 though he lost in the Republican primaries, including in Florida, to Donald Trump. At the last minute, Rubio declared for a second Senate term, chasing away most of the Republican candidates who had lined up to replace him. Rubio easily dispatched businessman Carlos Beruff in the primary, taking more than 70 percent, and bested then U.S. Rep. Patrick Murphy, D-Fla., in the general election, taking 52 percent while 44 percent went for the Democrat.
U.S. Rep. Val Demings, D-Fla., is the favorite to win the Democratic nomination to challenge Rubio next year. Other candidates running in the Democratic primary include former U.S. Rep. Alan Grayson, D-Fla., policy expert Allen Ellison who ran for Congress in 2018 and 2020 and came up short both times and lobbyist Al Fox who ran for Congress back in 2006.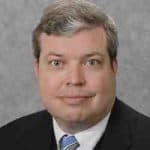 Latest posts by Kevin Derby
(see all)