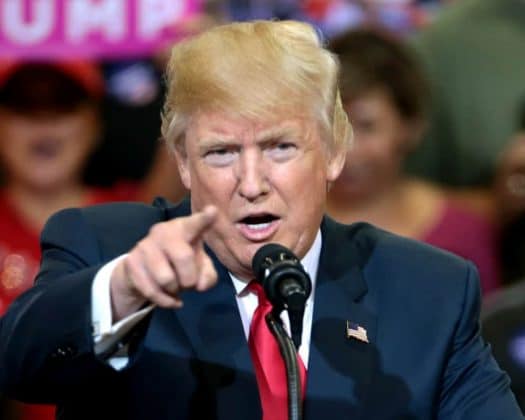 As every Trump-supporting woman in Florida knows, our movement is built on passion and energy, connecting with strong women through the overwhelming power of rallies and face-to-face organization.
The Chinese coronavirus may have us huddling in our homes, but we won't allow it to sap that energy. Women for Trump, a coalition I've been involved with from the start, is fully embracing the shift to virtual campaigning. For the last month we've been going directly to our supporters with virtual events to rally voters and organize volunteers.
This week, Women for Trump is bringing you a panel of four campaign leaders, including yours truly. I've only been a Floridian for a short while, but this Wednesday I'll be proud to represent this state — along with Florida native Katrina Campins — on a Women for Trump EMPOWER Hour panel. Also on the panel will be Trump Victory Finance Committee National Chair Kimberly Guilfoyle and Madison Gesiotto.
First on our agenda will be how and when we can get this country back to normal. The president and his experts on the White House Coronavirus Task Force formulated a set of guidelines and criteria for that very task. Half of all Americans now live in states that have begun to lift portions of their stay-at-home orders — but the other half are still awaiting a reprieve. Here in Florida, we charted a slightly different path than Democrat-run states such as New York and Michigan. We'll offer EMPOWER Hour participants from other parts of the country a little preview of where they'll be when their own states are able to hit the restart button.
While we'd love to focus our discussion exclusively on the bright post-pandemic future, we know that much of the country is still struggling through the economic ravages of the lockdowns required to defeat the virus. That's why we're also going to talk about the federal relief programs and other measures this administration is taking to ease the pain.
The historic CARES Act that President Trump championed, for instance, is providing crucial relief to families and small businesses affected by the crisis. In addition to direct payments of $3,400 for a typical family of four, the Paycheck Protection Program (PPP) is keeping millions of Americans on payrolls and off the unemployment rolls by providing hundreds of billions of dollars in government assistance to small businesses.
President Trump recognized that keeping the PPP going was essential, which is why he just signed into law an extension giving the fund an additional $310 billion. If the pandemic has affected your livelihood, you should receive the assistance you need, and our EMPOWER Hour panel will discuss the best ways to get it.
If you are among the 26 million Americans put out of work as a result of stay-at-home orders, you should also be relieved by the president's new executive order temporarily suspending new green cards for foreign workers and their families. The last thing American workers need are hundreds of thousands of new job seekers from overseas competing for jobs as our economy reopens.
Sooner or later, Florida and America are going to get past this. I can't wait for the day when we can go back to the high energy in-person campaigning, volunteer workshops, and voter registration drives that characterized the Trump Campaign before this crisis. In the meantime, however, Women for Trump is going to engage President Trump's growing base of supporters through virtual events like the EMPOWER Hour. So bring your enthusiasm and your questions for the panel and tune in!
Dr. Gina Loudon, Ph.D. (@RealDrGina) is a bestselling author, columnist, and frequent news commentator. She is the National Co-Chairwoman of Women for Trump and is on the Donald J. Trump for President Media Advisory Board.
Latest posts by Guest Columnist
(see all)