While the primaries are next week, in a congressional district on Florida's Gulf Coast, the Republican incumbent and his top Democratic challenger have already taken off the gloves.
On Thursday, at a media event, a handful of protesters called on Democrat David Shapiro, who is running for his party's nomination to challenge U.S. Rep. Vern Buchanan, R-Fla., to sell his stocks in Halliburton Corporation which was found negligent in the Gulf oil spill, something Buchanan's campaign team was happy to weigh in on. Shapiro's team had about 50 people on hand at Buchanan's district office.
"Shapiro publicly claims he supports clean oceans but privately he buys stock in the very company responsible for the catastrophic oil spill of 2010," said Max Goodman, Buchanan's campaign manager, on Thursday.   "Shapiro says one thing publicly but does another privately. Just like his investments in drug companies, assault weapons manufacturers, and greenhouse gas polluters."
The Buchanan campaign insisted this was not an isolated incident.
"Earlier this month it was reported that Shapiro purchased stock in three companies he denounced earlier this year in a newspaper column for profiting off the new tax law," Buchanan's team noted.  "He has also been criticized in recent weeks for owning stock in gun and oil companies in direct contradiction to public calls to 'ban assault weapons' and 'fight against offshore drilling.'"
The Shapiro team fired back this week, calling on the Republican to release "the details of his yacht loan, after revelations that a foreign-owned bank lobbying for friendlier terms in the GOP tax handout loaned him $5 million, just as he was helping write the legislation" and insisted Buchanan "used that loan to buy a 73-foot luxury yacht on the same day he voted to pass the Republican tax handout."
"It's deeply concerning that Vern Buchanan would take a $5 million loan for a luxury yacht just as he was writing a tax law that gives huge handouts to the foreign bank that gave him that loan,"  Shapiro said on Thursday. "The people of Southwest Florida deserve to know whether Mr. Buchanan got a sweetheart deal on his loan in exchange for favors in the tax bill. He should answer the call of residents and release the terms of his deal at once. Our community is tired of pay-to-play Washington politician who line their own pockets while Florida families are left to sink or swim, and we are demanding better."
Buchanan does not have an opponent in next week's primary. Shapiro is a heavy favorite over fellow attorney Jan Schneider in the Democratic primary.
Kevin Derby can be reached at Kevin.Derby@floridadaily.com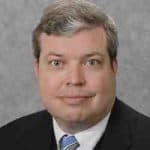 Latest posts by Kevin Derby
(see all)