At a media event in Bartow on Tuesday morning, Polk County Sheriff Grady Judd threw his support behind former Judge Ashley Moody's bid to be Florida's next attorney general as he continues to expand his profile in this year's elections.
With state Attorney General Pam Bondi facing term limits this year, Moody is running for the Republican nomination along with state Rep. Frank White and state Rep. Jay Fant. Moody has Bondi's support and, with Grady now behind her, has the support of 40 sheriffs across the Sunshine State.
"I've been in law enforcement my entire life. I know the importance of an attorney general that will help us take criminals off our streets and keep our communities safe," said Judd in his endorsement. "Ashley Moody is the tough conservative crime-fighter we need as attorney general and that's why I'm endorsing her campaign. I hope my fellow Floridians will join me and support her in this important election."
For her part, Moody praised Judd and his career in law enforcement.
"For more than forty-five years, Grady Judd has served the citizens of Polk County and sought to keep them safe. As sheriff, he has implemented innovative approaches and programs to deal with evolving threats from human trafficking to the opioid epidemic," said Moody. "I am honored to add his support and his voice to my campaign. I look forward to working with Sheriff Judd and law enforcement across the state to aggressively combat crime and stand strong behind the men and women that protect us each and every day."
Judd is growing increasingly active in this election cycle, including joining more than 50 other sheriffs across Florida in backing Gov. Rick Scott's bid to topple U.S. Sen. Bill Nelson, D-Fla., in November. 
The Polk County sheriff is also flexing his political muscles in the race to replace Scott, throwing his support to state Agriculture Commissioner Adam Putnam over U.S. Rep. Ron DeSantis, R-Fla., and Bob White, who leads the Republican Liberty Caucus of Florida, in the GOP primary.
Judd went to bat for Putnam in a new TV spot, saying the gubernatorial hopeful can be trusted to crack down on illegal immigrant, an issue that DeSantis, who has President Donald Trump's support, is hoping to make his own.
"I've dedicated my entire adult life to keeping Florida families safe and I know Adam Putnam has our back. Adam believes we have a responsibility to keep our borders, cities and neighborhoods safe and secure," Judd says in the ad. "He'll make sure that illegal immigrants who commit crimes will be held accountable and deported — not realeased back into our communities.
"Adam Putnam will stand with law enforcement and enforce the rule of law," Judd concludes in the ad.
The new TV spot drew the fire of the Florida Democratic Party.
"More hypocrisy from Adam Putnam," insisted Kevin Donohoe, a spokesman for the Florida Democratic Party. "Putnam has spent years selling out Floridians to the NRA and failing to enforce Florida gun laws. Now Putnam's trying to hide his record of incompetence with a new anti-immigrant, Trumpian ad. Floridians want a governor who will keep them safe, not a career politician trying to impersonate Donald Trump."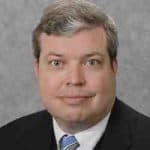 Latest posts by Kevin Derby
(see all)