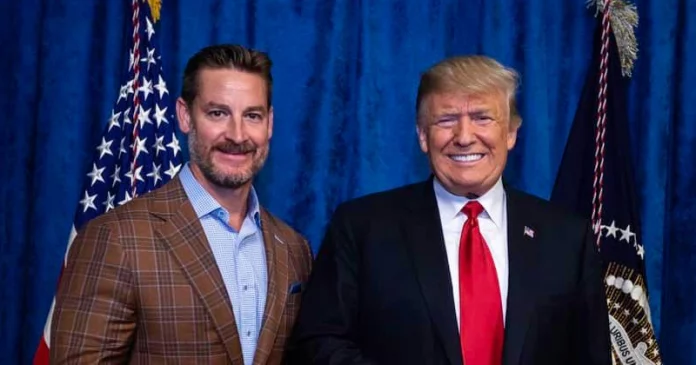 This week, U.S. Reps. Brian Mast, R-Fla., Greg Steube, R-Fla., and John Rutherford, R-Fla., announced their support for President Donald Trump to be the Republican presidential nominee in 2024.
Steube was the first of the three to back Trump.
"Today I continue my unwavering support for the America First movement by endorsing the leader of our party, President Donald Trump for reelection to president of the United States," said Steube.
"President Trump's first term was full of extraordinary accomplishments," Steube added. "Floridians need him back in the White House to finish the job. No one will drain the corrupt swamp like President Trump. He loves our country and is a proven fighter for our veterans, Second Amendment rights and border security. Let's make America strong, safe, and great once again!"
" I am proud to endorse my friend, President Donald J. Trump," Rutherford announced. "As a former sheriff, I understand the importance of a fair and impartial system of justice. The systematic targeting of Americans with conservative ideals, especially our 45th president of the United States, disgraces our nation's legacy.
"As strong Republicans, we must restore law, order and justice to our country, and President Trump is the right person to do it," Rutherford added. "Under President Trump's leadership, America was more safe, more secure, and more prosperous, and as the 47th president of the United States, Donald J. Trump will 'Make America Great Again!'"
Mast, Steube and Rutherford join fellow Florida Republican U.S. Reps. Byron Donalds, Matt Gaetz, Anna Paulina Luna and Cory Mills in backing Trump, who is already running for the GOP nod.
When Mills backed Trump earlier in the month, Time Magazine reported other members of the Florida delegation are set to back Trump even as Gov. Ron DeSantis considers launching a presidential bid.
"Other GOP Florida House lawmakers have told associates that they will endorse Trump in the coming days or weeks, including Reps. Kat Cammack, Brian Mast, Vern Buchanan, and Greg Steube, according to multiple sources familiar with the matter. None of those legislators returned requests for comment," Time reported.
Lee announced her support for DeSantis, becoming the first member of the Florida delegation and the third member of the House to back him.
"As Ron DeSantis's secretary of state, I had the honor of witnessing firsthand his unparalleled leadership under pressure, his character, and his commitment to core conservative principles. His leadership and his vision made Florida a shining beacon of freedom," she said. "Ron DeSantis fights for what matters, and he wins when it matters most.
"Our country is in crisis, and it is time Americans learn what Floridians already know: Ron DeSantis's conservative principles, proven track record, and his commitment to our country are exactly what we need in a leader. It was my honor to serve in his administration and it is my honor today to endorse him for president of the United States," Lee added.
Other Republican presidential candidates include former UN Amb. Nikki Haley, former Gov. Asa Hutchinson, R-Ark., former Cranston Mayor Steve Laffey, businessman Vivek Ramaswamy and former Montana Sec. of State Corey Stapleton. Other potential Republican candidates include former UN Amb. John Bolton. Gov. Doug Burgum, R-NC, former Gov. Chris Christie, R-NJ, former Vice President Mike Pence, U.S. Sen. Tim Scott, R-SC, Gov. Chris Sununu, R-NH, and Gov. Glenn Youngkin, R-Va.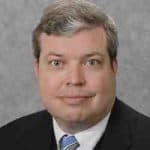 Latest posts by Kevin Derby
(see all)