Last week, U.S. Rep. Greg Steube, R-Fla., brought out the "Religious Insignia on Dog Tags Act" which, he insists, will "ensure lawful trademark licensees of military products can include religious insignia on commercial identification tags, commonly known as dog tags."
When he introduced the proposal, Steube talked about his faith and his military service.
"When I deployed to Iraq, I took great comfort in my faith in God and my savior Jesus Christ, and I carried scripture and a cross my father had given me on my dog tags," said Steube. "Recent action by the Department of Defense prohibits companies holding lawful trademark licenses for military emblems from producing dog tags that feature religious insignia, such as a bible verse or a cross. This is unacceptable. Our service members fight for our freedom and our Constitution, and one of those freedoms is our freedom of religion. Our service members should have access to dog tags that display that religious freedom and companies should not be penalized from producing those tags."
The bill would "allow companies with a lawful trademark license for military emblems to produce dog tags with religious insignia." Use of the dog tags are optional for military members.
"I know of many Gold Star families who have been comforted by the religious insignia or scripture on their loved one's dog tags, knowing that those fallen service members carried that with them everywhere they went," Steube said. "As the scripture says in Proverbs 7, 'My son, keep my words, and lay up my commandments with thee. Keep my commandments, and live; and my law as the apple of thine eye. Bind them upon thy fingers, write them upon the table of thine heart.'"
U.S. Rep. Ross Spano, R-Fla., is cosponsoring the bill.
Reach Kevin Derby at kevin.derby@floridadaily.com.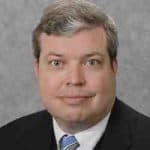 Latest posts by KEVIN DERBY
(see all)