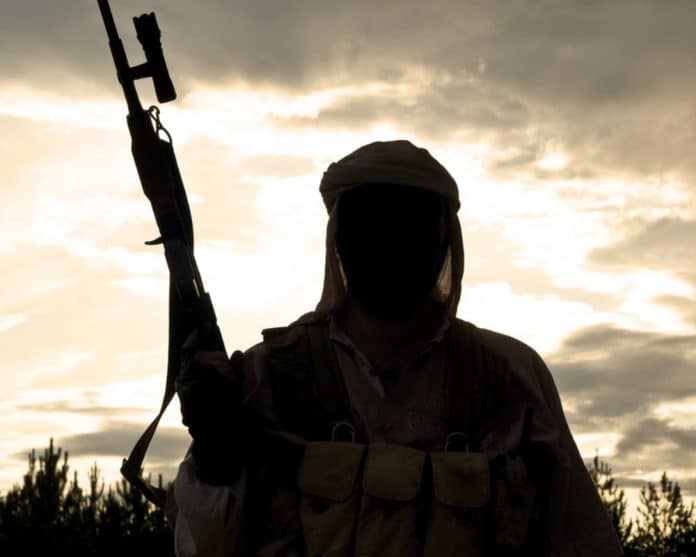 At the end of last week, U.S. Rep. Greg Steube, R-Fla., championed two proposals taking aim at the Iranian regime.
Steube introduced the "Sanctioning Iranian-Backed Militia Terrorists Act" which will impose sanctions on the Iranian-backed Kata'ib Sayyid al-Shuhada (KSS) in Iraq.
On Friday, Steube brought out the bill and expressed some disappointment in the first efforts from the Biden administration on Iran.
"Not only does Iran-backed KSS pose a serious threat to peace and stability in the region, but they are also directly responsible for American service member deaths in Iraq," Steube said. "Their continued attacks on Americans and our strategic interests demand a strong and decisive response from the Biden administration, but all we have seen from Biden's top officials so far are dangerous concessions and radical appeasement."
"KSS is an Iranian-backed Iraqi militia which President Joe Biden recently launched airstrikes against in Syria. Formerly under the command of Qassem Soleimani, this militia was responsible for running a network of coordinated Improvised Explosive Device (IED) attacks, which killed many American troops in the Iraq War. Under Soleimani, KSS was also involved with gross human rights abuses in Syria fighting to support the Assad regime," Steube's office noted.
"KSS has called the United States and Israel legitimate targets that they would attack on the battlefield, prompting the former Trump administration to begin the process of sanctioning this group on February 14, 2020. His administration imposed export control-related sanctions on KSS for nonproliferation, but the group has not yet been sanctioned as a Specially Designated National," Steube's office continued.
Steube's bill was sent to the U.S. House Foreign Affairs and the Judiciary Committees. U.S. Rep. Jim Banks, R-Ind., and U.S. Rep. Joe Wilson, R-SC, are co-sponsoring the bill which is being backed by the Republican Study Committee. So far, there is no companion measure over in the U.S. Senate.
Wilson brought out the "Iran Human Rights and Accountability Act" which Steube is backing.
"Today, I introduced the Iran Human Rights and Accountability Act of 2021, which stands with the people of Iran and their desire to live in freedom and with basic human rights. I am grateful for the support of Congressmen Jim Banks and Greg Steube on this legislation. This bill, introduced on the eve of the Iranian New Year of Nowruz, which marks the beginning of spring, may hopefully be the beginning of a new season for the people of Iran," Wilson said on Friday.
"We will never forget those lost during the crackdowns on peaceful protests, for which the regime is responsible. In any debate on U.S. policy towards Iran, the rights of people to live in peace and freedom should not be forgotten."
Wilson's office laid out the details of the bill which "requires a determination on whether senior Iranian officials, including the Supreme Leader and senior ministers, meet the criteria for sanctions under the bipartisan Comprehensive Iran Sanctions and Divestment Act (CISADA) and an executive order by former President Barack Obama sanctioning human rights violators in Iran; makes it the policy of the United States to support democracy and human rights in Iran as well as the free flow of information into Iran, and hold the Iranian regime accountable for its human rights abuses against the people of Syria, Iraq, Yemen, and Lebanon; requires a report into the wealth of the supreme leader of Iran including wealth obtained through corrupt or illicit activities; requires a report into human rights abuses in Iran in response to human rights protests in 2017, including a list by province in city of local law enforcement forces responsible for the violent crackdown; requires a determination into whether Iran and its militias have committed war crimes or crimes against humanity against Iranian people and the people of Syria."
The bill was also sent to the Foreign Affairs and Judiciary Committees. So far, there is no Senate counterpart to Wilson's proposal.
Reach Kevin Derby at kevin.derby@floridadaily.com.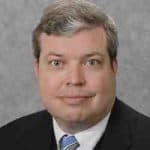 Latest posts by Kevin Derby
(see all)
Laurel Lee Backs Marco Rubio's, Scott Franklin's Bill to Help Florida Specialty Crop Producers With Insurance Coverage

- December 6, 2023, 10:00 am

Neal Dunn Warns DHS that Chinese Nationals Entering the U.S. Through the Northern Mariana Islands

- December 6, 2023, 6:00 am

Greg Steube Wants to Reform Flight Access, Gate Passes for Caregivers, Parents, and Guardians

- December 5, 2023, 8:00 pm