From his seat on the U.S. House Judiciary Committee, this week, U.S. Rep. Greg Steube, R-Fla., introduced a resolution "to condemn efforts to defund law enforcement while calling for justice after George Floyd's tragic death."
Steube brought out the proposal on Monday and weighed in on why he had introduced it.
"We all pray for justice for George Floyd but demands to defund the police spring from an outburst of political emotion, not a thoughtful discussion of public safety reforms," Steube said. "Law enforcement is here to protect and serve all Americans – defunding public safety won't solve any problems and only poses an extraordinary risk to our citizens who depend on society's most basic governmental service of protecting life and property."
So far, more than 20 cosponsors–all of them Republican and none of them from Florida–have lined up behind the resolution.
"George Floyd should still be alive today. His senseless and disturbing death should shake every American, and my heart goes out to his family and loved ones as our nation mourns his loss. No one is above the law, and those responsible for his murder should be prosecuted to the fullest extent possible," said U.S. Rep. Roger Williams, R-Texas. "Working toward justice in our nation is not achieved by abolishing or defunding the police; it is a dangerous overcorrection that will threaten the public and put the American people in danger. Officers who exhibit hatred toward their fellow man have no place in law enforcement, but those who have honorably answered the call to serve must be equipped with the resources needed to protect our communities and uphold the law."
"Congress should send a strong message that those responsible for the death of George Floyd must be held accountable so that justice is served," said U.S. Rep. Ken Calvert, R-Calif. "We should also make it clear that defunding our police departments will make our neighborhoods less safe and significantly weaken our system of justice. I thank Rep. Steube for introducing this resolution."
"The United States is grounded in the Rule of Law and calls from the left to 'Defund the Police' are reckless and antithetical to any functioning society," said U.S. Rep. Ben Cline, R-Va. "The brutal killing of George Floyd was a tragedy but dismantling our police departments is simply not the answer. I am proud to join my colleagues in standing with the vast majority of law enforcement officers who protect and serve our communities with honor and distinction."
Steube's resolution was sent to the Judiciary Committee on Monday.
Over in the U.S. Senate, U.S. Sen. Ted Cruz, R-Texas., and U.S. Sen. Tom Cotton, R-Ark., have brought out a companion resolution.
Reach Kevin Derby at kevin.derby@floridadaily.com.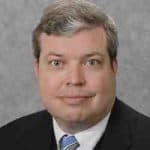 Latest posts by Kevin Derby
(see all)