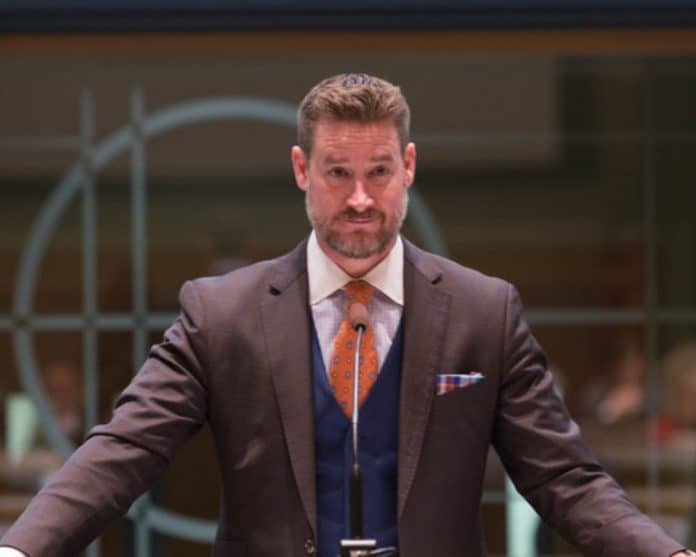 President Donald Trump has activated all aspects of the federal government to meet the outbreak and spread of coronavirus affecting Americans.‭ ‬President Trump acted quickly to ensure free testing for coronavirus and instituted key travel bans to halt the entry of infected people into our country.‭ ‬He has worked with the private sector to waive copays for coronavirus treatment,‭ ‬invoked the Defense Production Act to compel companies to produce needed virus-related equipment,‭ ‬and made the tough call‭—‬on the basis of advice from medical experts‭—‬to extend social distancing guidelines.
The actions taken by the Trump administration illustrate the bold and multi-faceted approach needed to protect the health and safety of all Americans.‭ ‬The‭ ‬Coronavirus Aid,‭ ‬Relief,‭ ‬and Economic Security‭ (‬CARES‭) ‬Act was signed into law by President Trump and will direct financial assistance to‭ ‬those‭ ‬harmed by the impact of Coronavirus,‭ ‬including‭ ‬individuals,‭ ‬businesses,‭ ‬states,‭ ‬and hospitals across our country.
As it relates to our state,‭ ‬Florida is receiving over‭ ‬$8.2‭ ‬billion to offset coronavirus-related expenses,‭ ‬as well as‭ ‬$1.32‭ ‬billion directly to the community health centers that are in the non-stop fight to test and treat coronavirus patients.‭ ‬In addition to the‭ ‬$27‭ ‬million Florida received from the CDC at the onset of the coronavirus pandemic,‭ ‬President Trump recently approved‭ ‬Florida‭'‬s Major Disaster Declaration,‭ ‬making an additional‭ ‬$45.4‭ ‬billion‭ ‬from FEMA available to the Sunshine State.
This federal aid for Florida comes alongside the good news that Governor Ron DeSantis has managed to secure‭ ‬100‭ ‬percent of Florida‭'‬s requests‭ ‬for federal medical equipment,‭ ‬and made the tough and necessary decision to sign an executive order for Floridians to‭ ‬stay at home as we work to defeat this virus.‭ ‬This bold action by Gov. Ron DeSantis is proof that his first priority is to protect Floridian‭'‬s lives.‭ ‬At every turn,‭ ‬Gov. DeSantis has worked closely and effectively with President Trump to get medical equipment to‭ ‬our heroic health care workers and place the safety of Floridians above all other concerns.
Unfortunately,‭ ‬in a time of crisis,‭ ‬there are political and media attempts to cast shade on the Trump administration‭'‬s efforts.‭ ‬Despite these shameful counterproductive efforts,‭ ‬real progress is being made at every level and the public sees the results.
President Trump‭'‬s administration and the task force led by Vice President Mike Pence have kept Americans safe,‭ ‬but the effects of the coronavirus pandemic will be far-reaching.‭ ‬After we are able to put Americans back to work and reopen our economy,‭ ‬it will be time to think hard about our shared priorities as a country.
While this pandemic will reform many aspects of American life,‭ ‬it will not change our can-do identity as a nation.‭ ‬Our future policies should not foster dependence on politicians‭ ‬-‭ ‬our workforce does not want long-term handouts from Washington.‭ ‬They want to go back to work.
Our American freedoms are based on the safety of our citizens and guaranteed by the‭ ‬strength of our economic institutions.‭ ‬In this age of divisive politics,‭ ‬this administration‭'‬s response has fostered an incredible sense of community and purpose.
Soon,‭ ‬it will be time to rethink and reform our border security.‭ ‬Soon,‭ ‬it will be time to rethink our relationship with China.‭ ‬And very soon,‭ ‬it will be time to rebuild our economy on a modified global trade perspective.‭ ‬President Trump‭'‬s continued leadership is key to our future success.
Our work is just getting started,‭ ‬but I am confident in the continued strength of this administration‭'‬s whole-of-government response and ability to put us on the path to a whole-of-government recovery.
‭U.S. Rep. Greg Steube, R-Fla., was first elected to Congress in 2018.
Latest posts by GUEST COLUMN
(see all)