Last week, with the help of a congressman from the Sunshine State, the U.S. House passed without opposition a bill from U.S. Sen. Catherine Cortez Masto, D-NM, and U.S. Rep. Mike Quigley, D-Ill., which will create a government data program examining law enforcement officials committing suicide. The U.S. Senate passed the bill without opposition earlier in May.
The "Law Enforcement Suicide Data Collection Act" had strong support from the Florida delegation with U.S. Rep. Greg Steube, R-Fla., as an original cosponsor in the House. Other cosponsors in the Florida delegation include U.S. Reps. Val Demings, D-Fla., John Rutherford, R-Fla., and Darren Soto, D-Fla.
"According to a recent study, law enforcement officers have died by suicide in 2019 at more than twice the rate they have been killed in line of duty. This means that officers are more likely to die from suicide than at work," Quigley's office noted. "Currently, there is no comprehensive government effort to track attempted suicides or suicides in law enforcement. In fact, there are only a few estimates on the number of suicides within law enforcement each year and this data is often not available to the public. The government data collection program created under Quigley's bill will serve as the principal tool to compile data on law enforcement suicides and attempted suicides within law enforcement across the country. By providing accurate and detailed information on these suicides and attempted suicides, this would implement more effective prevention and postvention programs to save more lives."
Supporters of the bill weighed in on last week as it was sent to the president's desk.
"I applaud the House passage of the Law Enforcement Suicide Data Collection Act, which will require the FBI to collect data on suicides and attempted suicides by law enforcement officers," said Cortez Masto. "With more precise data, we can implement better solutions and support our law enforcement in my home state of Nevada and across the country by ensuring they have access to vital mental health support and resources. I'm grateful for Representative Quigley's leadership in this effort and proud to have introduced this legislation in the Senate. I hope that the President signs this bill into law without delay."
"Every day, law enforcement officers work long hours and face traumatic situations all to keep our communities safe," said Quigley. "I am proud that my colleagues in the House voted on to pass my legislation to prioritize the mental health of our law enforcement officers. By collecting the best information on suicides, we take the first critical step in helping police departments establish and strengthen their mental health services. Law enforcement officers are our heroes. It is our responsibility to provide the support system they deserve."
"I'm honored to have a father as a former sheriff and a brother who still serves as a deputy sheriff.  Those who put on the uniform every day to protect and serve our communities deserve our support and assistance when they need it most. This data collection will give us insight into the mental health of officers so we can best serve them and save lives," Steube said on Thursday.
"The American Foundation for Suicide Prevention (AFSP) applauds Congressional efforts to prioritize mental health needs during the COVID-19 pandemic. We thank Congressman Quigley for the successful passage of his Law Enforcement Suicide Data Collection Act, an important bill to prevent and understand law enforcement suicides," said John Madigan, the senior vice president and the chief public policy officer at the American Foundation for Suicide Prevention.
"For those of us in law enforcement, there is no issue of more importance than addressing the troubling rise in officer suicides, which has already claimed the lives of 60 of our colleagues in just the first five months of 2020," said Ed Mullins, the presidentof the Sergeants Benevolent Association NYPD.  "That is why we are so proud of the leadership of Rep. Quigley and a strong bipartisan group of legislators to expedite the consideration of the 'Law Enforcement Suicide Data Collection Act.' This important legislation will not only aid in the development of solutions to reduce the number of suicides but will also improve the delivery of mental health services for the brave men and women of law enforcement."
This bill has the support of the Federal Law Enforcement Officers Association, Sergeants Benevolent Association NYPD, National Fraternal Order of Police, National Association of Police Organizations, Major County Sheriffs of America, National Sheriffs Association, Association of State Criminal Investigative Agencies, National Narcotic Officers' Associations Coalition, Major Cities Chief Association, American Foundation for Suicide Prevention, American Psychiatric Association, and Blue H.E.L.P.
Reach Kevin Derby at kevin.derby@floridadaily.com.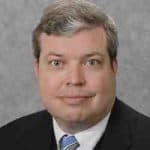 Latest posts by Kevin Derby
(see all)