At the end of last week, U.S. Rep. Greg Steube, R-Fla., brought out a proposal "which seeks to waive or reduce the amount of over-the-counter monograph fees applicable to small businesses."
Steube introduced the "Small Business FDA User Fee Adjustment Act" on Friday.
"Our country's small businesses faced unprecedented challenges during COVID-19 and are still recovering," Steube said on Saturday. "Other FDA user fees have small business provisions, and this legislation would bring this fee in line with other FDA user fee programs to ensure small businesses aren't excessively burdened."
"The over-the-counter monograph is the labeling that includes active ingredients, uses, doses, and other items before an over-the-counter drug can be sold on the market. This fee can be as high as $500,000 to order a monograph or $100,000 to change an existing one. This is in addition to an annual fee assessed on small businesses," the congressman's office noted. "This legislation amends Section 744M of the Federal Food, Drug, and Cosmetic Act to cut these fees to 25 percent of what they would be otherwise and make the first order for a small business free."
Steube's bill was sent to the U.S. House Energy and Commerce Committee. So far, he has not reeled in any co-sponsors and there is no companion measure over in the U.S. Senate.
Reach Kevin Derby at kevin.derby@floridadaily.com.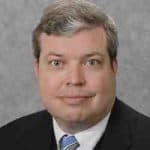 Latest posts by Kevin Derby
(see all)