U.S. Rep. Greg Steube, R-Fla., joined more than 35 Republicans in the U.S. House in sending a letter to President Donald Trump, calling on him to oppose extending unemployment insurance contained in the Coronavirus Aid, Relief, and Economic Security (CARES) Act.
U.S. Rep. Chip Roy, R-Texas, led the letter to Trump "opposing the extension of the $600 unemployment insurance enacted in the CARES Act" which was enacted into law by the end of March.
Steube insisted that not extending the payments would "incentivize people to go back to work" and weighed in on Friday on why he signed the letter.
"During an unprecedented crisis like COVID-19, we stepped in to ensure the millions of Americans filing for unemployment benefits were covered as the government urged businesses to shut down," Steube said. "However, this was intended to be short-term solution, and as our economy slowly opens and jobs return, we should now incentivize Americans to help jumpstart our economy by going back to work."
Back in May, Steube threw his support behind the "Getting Americans Back to Work Act," a  proposal from U.S. Rep. Tedd Budd, R-NC, who also signed the letter, which would "ensure that those receiving unemployment benefits do not receive more than the amount of wages they were earning prior to unemployment" by closing a loophole in the CARES Act.
"As we continue to confront the effects of the coronavirus, we have to work towards reopening our country. At a time when our unemployment rate has surged to its highest point since the Great Depression, businesses across the nation are struggling to hire workers because many individuals are receiving more money through unemployment insurance than they earned when they were working. We must do everything in our power to eliminate this perverse incentive. We have to get our fellow citizens back into the workforce as soon as possible," Budd said when he introduced the proposal.
Budd's bill is now before the U.S. House Ways and Means Committee. So far, there is no companion measure over in the U.S. Senate.
Steube is the only member of the Florida delegation to have signed the letter and to back Budd's proposal.
Reach Kevin Derby at kevin.derby@floridadaily.com.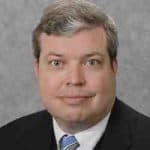 Latest posts by KEVIN DERBY
(see all)