Despite being a congressional freshman, U.S. Rep. Greg Steube, R-Fla., will be sitting on three U.S. House committees while most members remain on two–and he intends to use one of his new assignments to help President Donald Trump build a wall on the southern border to help crack down on illegal immigration.
Steube announced that he will be serving on the Judiciary, the Oversight and Reform and the Veterans Affairs Committees.
"I am thrilled to share the news that the people of Florida's 17th District will have strong representation on a range of important issues facing our nation," Steube said towards the end of last week.
Steube insisted he will use one of his new perches to help Trump build a wall.
"My appointment to these committees will ensure I will fight in support of a wall on our southern border, protect taxpayer dollars from waste, fraud, and abuse, and that our veterans will have one of their own fighting for them in Congress," the Florida Republican said.
The congressman's office noted that the Judiciary Committee oversees "gun rights, border security, immigration and national security" issues. As Steube pointed out, he is a veteran, having served as an officer in the Army JAG Corps and serving during Operation Iraqi Freedom. Steube isn't exactly new to some of his new assignments. During his tenure in Tallahassee, Steube led the Florida Senate Judiciary Committee, winning the applause of Second Amendment supporters for his record.
Kevin Derby can be reached at Kevin.Derby@floridadaily.com.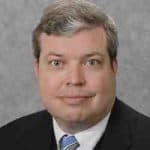 Latest posts by Kevin Derby
(see all)