Last week, U.S. Rep. Greg Steube, R-Fla., showcased his support for U.S. Rep. Buddy Carter's, R-Ga., proposal having U.S. Sec. of State Mike Pompeo and U.S. Health and Human Services (HHS) Sec. Alex Azar to submit a report on how World Health Organization (WHO) attempted to handle the spread of the coronavirus.
According to Carter's office, the legislation would have Pompeo and Azar report on:
the failures of the WHO to address the spread of the virus responsible for COVID–19;
the extent to which the WHO withheld information from Member States of the United Nations relating to such spread;
the accuracy of infection data published by the WHO relating to such spread;
the relationship between the WHO and the People's Republic of China;
the role of the WHO in covering-up such spread in the People's Republic of China; and
any other systemic failure of the WHO, as determined appropriate by the Secretary of State for inclusion in the report.
"There is no question that the World Health Organization's actions and their sympathizing with China has led to turning the entire world upside down," said Carter when he introduced the bill at the start of the month."Now, thousands of Americans have died and millions of Americans have lost their jobs. If the WHO would have done their job, the world could have better prepared to prevent the spread and taken action much sooner. Instead, the WHO covered-up for China and their suppression of the truth. Plain and simple, the WHO failed and now the entire world is paying for it. I'm introducing this legislation today because the American people deserve answers and Congress must hold the WHO accountable. I'm grateful that a great group of members have joined me in this effort, and I hope to get this legislation approved as soon as possible."
"The World Health Organization was aware of this pandemic early on and chose to parrot Communist China's propaganda rather than notifying the world of this imminent public health threat," Steube said last week. "There needs to be a full and thorough investigation into their management of this pandemic and a complete audit of their leadership."
The bill is now before the U.S. House Foreign Affairs Committee and Steube is one of eight cosponsors. So far, there is no companion bill over in the U.S. Senate.
Reach Kevin Derby at kevin.derby@floridadaily.com.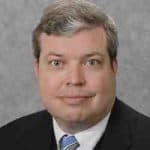 Latest posts by Kevin Derby
(see all)